Maine GOP Chair To Probe Possible Voter Fraud In Rural Areas: 'Nobody In Town Knows Anyone Who's Black'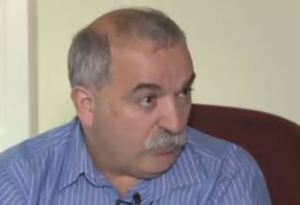 Maine Republican Party Chairman Charlie Webster caused a stir after making remarks about possible voter fraud. In an interview on Wednesday, Webster spoke about the unfamiliar "dozens of black people" who showed up to vote in "some parts of rural Maine."
"In some parts of rural Maine, there were dozens, dozens of black people who came in and voted on Election Day," Webster said in an interview with WCSH-TV. "Everybody has a right to vote, but nobody in town knows anyone who's black. How did that happen? I don't know. We're going to find out."
Pressed further about his comments, Webster provided no additional specifics — adding that, in the absence of voter ID laws, voting was "fraught for abuse."
When the Portland Press Herald followed up with Webster about the interview, he emphasized the point he was trying to make in the initial comment.
"I'm not talking about 15 or 20. I'm talking hundreds," he told the Herald. "I'm not politically correct, and maybe I shouldn't have said these voters were black, but anyone who suggests I have a bias toward any race or group, frankly, that's sleazy."
He also has a plan of sorts:
Webster said he has identified five "pockets" of the state where he has concerns about voting irregularities. He would not identify those areas, but said he plans to mail "Thank You" cards to all of the newly registered voters. If a large number of cards are returned because the addresses are invalid, Webster said, he will know he is on to something.
Meanwhile, Megan Sanborn, spokeswoman for Secretary of State Charlie Summers, said their office hadn't received any complaints. "Secretary Summers jealously guards the right of everyone to vote and feels that they should," she said.
Last year, Webster alleged that 200 college students engaged in voter fraud. The Secretary of State's office reviewed the claim, which was found to be unsubstantiated.
Webster's full interview below, via WCSH-TV:

Have a tip we should know? tips@mediaite.com