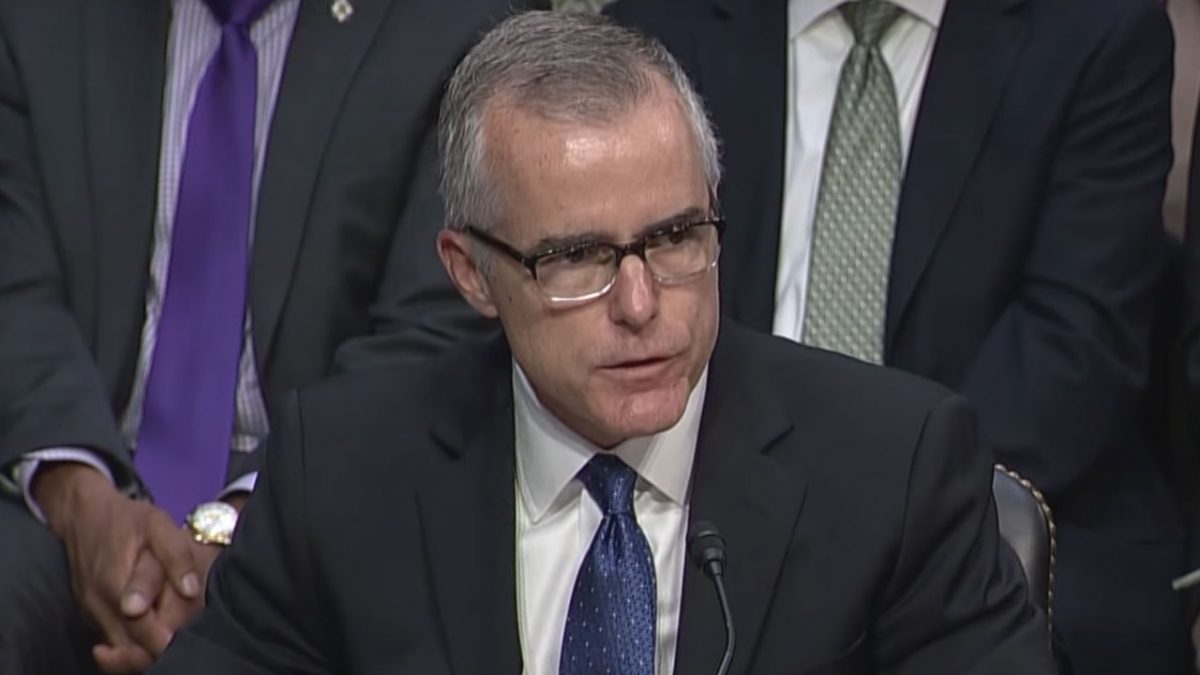 In a statement released today, Andrew McCabe did not deny the New York Times report on Deputy Attorney General Rod allegedly considered surreptitiously recording conversations with President Donald Trump in an attempt to remove him from office.
The allegation was revealed in a memo written by McCabe.
"Andrew McCabe drafted memos to memorialize significant discussions he had with some high level officials and preserved them so he would have an accurate contemporaneous record of those discussions," read the letter from McCabe's attorney Michael Bromwich. "When he was interviewed by the Special Counsel more than a year ago, he gave all of his memos — classified and unclassified — to the Special Counsel's office."
"A set of those memos remained at the FBI at the time of his departure in late January 2018. He has no knowledge of how any mention of the media obtained those memos," he added.
Oof. pic.twitter.com/XxBVt6tLra

— Jonathan Swan (@jonathanvswan) September 21, 2018
Rosenstein, who is a frequent target of the president's attacks, released a statement strongly denying the claim.
"The New York Times's story is inaccurate and factually incorrect. I will not further comment on a story based on anonymous sources who are obviously biased against the Department and are advancing their own personal agenda," Rosenstein said. "But let me be clear about this: based on my personal dealings with the President, there is no basis to invoke the 25th Amendment."
Additionally, one source who spoke to CNN said Rosenstein was being "sarcastic and [it] was never discussed with any intention of recording a conversation with the President" when he made the comments about secretly recording the president.
[image via screengrab]
Follow the author on Twitter (@calebecarma).
Have a tip we should know? tips@mediaite.com