Mediaite's Dan Abrams Tells Hannity How Brian Williams Is Different from Hillary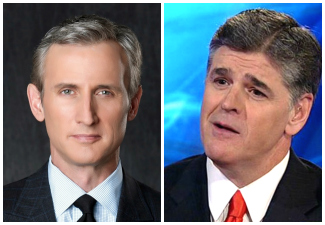 Mediaite founder and publisher Dan Abrams joined Sean Hannity on his radio show this afternoon to discuss his column yesterday in this space about how the media coverage of Brian Williams has evolved into an obsession with trying to take a man down.
In fact, it's no longer just the Iraqi helicopter story that is getting Williams in trouble. Several claims he made about what he witnessed in New Orleans after Hurricane Katrina hit––a dead body in the street, he had dysentery, there were roving gangs in the area he stayed in––are being scrutinized now as well. Abrams said the latter two are more easily verifiable, and thus could land Williams in more trouble if found to be untrue.
Hannity brought up another story of Williams'––he witnessed Hezbollah rocket fire near his helicopter in Israel––and said that's got to be a huge deal. Abrams did not agree that this necessarily is one of the biggest sins of omission or memory lapses in Williams' repertoire, and told Hannity he's putting all this evidence together "almost like a prosecutor."
RELATED: 'Off with His Head': The Obsession to Bring Down Brian Williams
Hannity credited Abrams with "trying to bend over backwards to be fair" before turning the conversation to Hillary Clinton. As Mediaite's own Joe Concha wrote earlier today, it's not right that Williams is being punished for his misstatements, while Clinton never got in trouble for her infamous claims about facing sniper fire in Bosnia. If Williams is getting scrutinized, what about her?
Abrams had a simple answer: "We don't expect much from our politicians! We expect them to lie!"
Hannity argued it's worse for a presidential candidate to make such a claim than a "newsreader." Abrams disagreed, explaining that Williams is a "top dog at an operation that thrives, that lives on credibility," and that is different from the expectation that people have for any politician.
You can listen to their full conversation below, via The Sean Hannity Show:
[image via screengrab]
— —
Follow Josh Feldman on Twitter: @feldmaniac
Have a tip we should know? tips@mediaite.com
Josh Feldman - Senior Editor