Must Reads: Outside Money Helps GOP Candidate, Wall St. Needs a New Chris Christie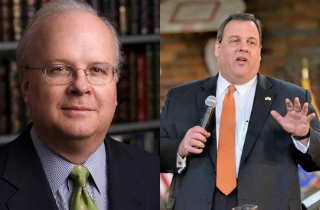 Every a.m., Mediaite publishes a primer of what the interweb machine is writing, talking, tweeting, and blogging about, so that you may fool friends and family into thinking you are a trove of information and insight. Today: outside money could be the GOP's golden ticket, Obama's new push for overtime protection, Wall Street needs a new Chris Christie, and more.

"How Republican Groups Found Their Mojo in Florida's Special Election" (Sean Sullivan, Washington Post)
In the race to grab "takeaways" from yesterday's GOP victory in FL-13 special election, this one may be the most potent and portable: the extent to which the Republican Party was able to compensate for a lackluster candidate via outside money.
"GOP groups flooded the race with about $5 million, compensating for Jolly's weak fundraising and lackluster campaign. Buoyed by a political environment favoring Republicans, the outside organizations worked in harmony, complementing one another's tactics in a successful outing that followed a quiet 2013 and a disappointing 2012.

"'The Florida CD-13 special was an important test market and there was unprecedented cooperation among outside groups,' said Steven Law, CEO of American Crossroads, a conservative group that spent about $500,000 to help Jolly. 'We intend to keep refining these lessons as we prepare for the fall elections.'"
"Wall Street Plays 2016 Dating Game as Christie Stumbles" (Max Abelson, Bloomberg)
Meanwhile, the collapse of Chris Christie as a moderate 2016 frontrunner (however accurate or in- that image ever was) has caused Wall Street donors to speed date for a replacement:
"As investigations slow Chris Christie, whose backers have included a troop of billionaires, donors are looking for a candidate who can replace the constraints they detest with appreciation they think is due.

"That's led to fervor for Jeb Bush, admiration for Wisconsin Governor Scott Walker and even flirtation with Tea Party senators, according to more than a dozen interviews with fund managers, bankers and investors who open wallets for politics."

[snip] "The establishment is now looking for another favorite," said Greg Valliere, chief political strategist for Washington-based Potomac Research Group, which analyzes policy for investors. "And by the establishment, I mean Wall Street."
"Obama Will Seek Broad Expansion of Overtime Pay" (Michael Shaer and Stephen Greenhouse, New York Times)
Obama will seek this week to expand protection for overtime pay:
"The president will direct the Labor Department to revamp its regulations to require overtime pay for several million additional fast-food managers, loan officers, computer technicians and others whom many businesses currently classify as "executive or professional" employees to avoid paying them overtime, according to White House officials briefed on the announcement."
The criticism:
"'There's no such thing as a free lunch,' said Daniel Mitchell, a senior fellow with the Cato Institute, who warned that employers might cut pay or use fewer workers. 'If they push through something to make a certain class of workers more expensive, something will happen to adjust.'"
"More Sleep Equals More Voters" (Tom Jacobs, Pacific Standard)
In…other news, sleeping may help you vote! "Iowa State University political scientist Robert Urbatsch reports voter turnout goes up in years when the November election occurs just two days after the end of daylight saving time," Tom Jacobs wrote.
The gains are made mostly among those looking for an excuse not to haul down to the polling place:
"Further analysis suggests that, unsurprisingly, 'the end of Daylight Savings Time matters more for those who do not habitually vote.' It's the marginal voters who base their decision to vote or not to vote on how tired they feel."
On the other hand, winter can go to hell.
[Image via L.E.MORMILE / Shutterstock.com]
——
>> Follow Evan McMurry (@evanmcmurry) on Twitter
Have a tip we should know? tips@mediaite.com