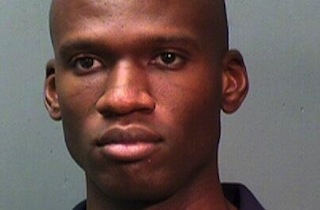 The mystery over how Navy Yard Shooter Aaron Alexis obtained access to the military base despite a history of arrests got a bit clearer on Monday, as federal investigators revealed that Alexis had failed to disclose a prior gun incident and multiple debts when applying for a security clearance with the Navy.
The incident in question was a parking dispute with some local construction workers that led to Alexis shooting out the tires of a car parked before his house. During a 2007 background check to join the Navy, Alexis had answered "no" to a question inquiring about prior arrests.
In addition, a background report given to the Navy by the Office of Personnel Management did not include reference to Alexis' use of a gun in the incident, simply stating that Alexis had "deflated" the tires. Officials don't yet know by whom the omissions were made—by the U.S. Investigative Services, who investigated Alexis, or by the OPM itself in compiling the information—but did note that Seattle police declined to share information with investigators, forcing them to rely on court documents that did not detail the arrest.
RELATED: Same Government Contractor Vetted Both Snowden and Aaron Alexis
The report also revealed that Alexis did not disclose multiple debts, as he was working to repay them at the time and did not feel they could be used to blackmail or coerce him.
The Navy did not learn of Alexis' arrest until a review was ordered by Navy Secretary Ray Mabus after last week's shooting. Mabus is making recommendations to Defense Secretary Chuck Hagel based on the review to strengthen the process of approving security clearances, recommendations that now include sharing all police records with background checks.
[h/t USAT, NBC Washington]
[Image via screengrab]
——
>> Follow Evan McMurry (@evanmcmurry) on Twitter
Have a tip we should know? tips@mediaite.com