NEW REPORT: Planned Trump Meeting With Mueller Derailed; Special Counsel Wanted to Question 'Corrupt Intent'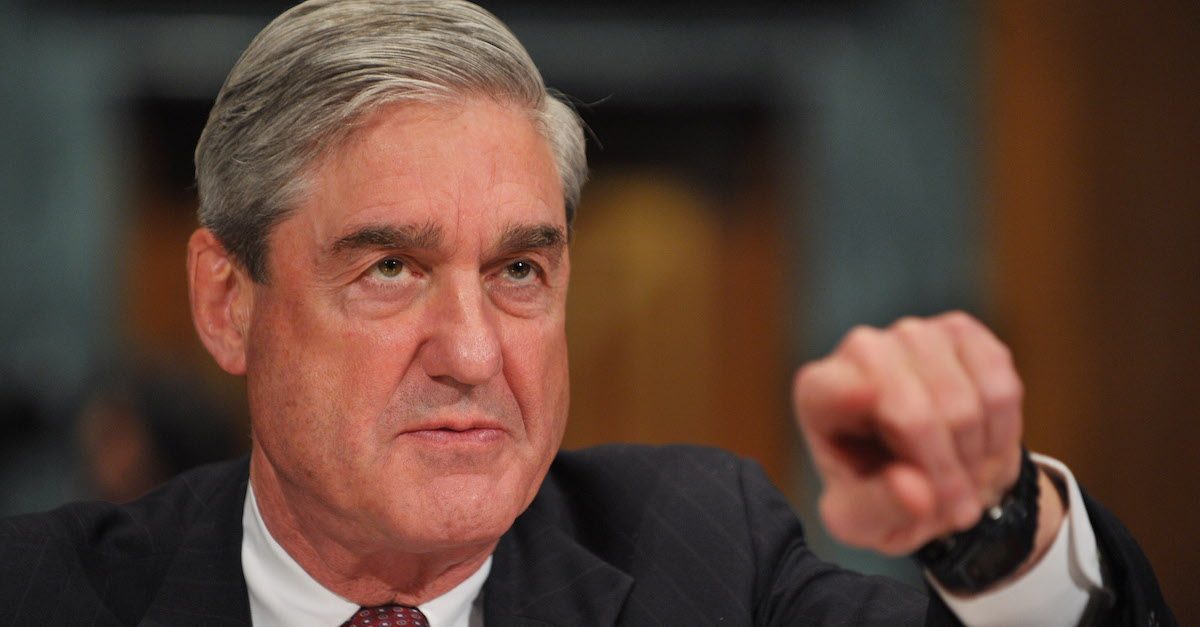 President Donald Trump was set to meet with Special Counsel Robert Mueller for questioning — but a spat over the topics blew up the meeting completely, according to a new report.
The Associated Press reported Wednesday that in January, Trump planned to travel from the White House to Camp David to meet with Mueller, who is leading the investigation into Russian election interference:
The date had been picked, the location too, and the plan was penciled in: President Donald Trump would be whisked from the White House to Camp David on a quiet winter Saturday to answer questions from special counsel Robert Mueller's team.
The date was January 27, but the questioning never actually happened. Per AP, Trump's lawyers "balked" at the topics Mueller provided for his questions, and attorney John Dowd "fired off a searing letter disputing Mueller's authority to question the president."
"The interview was off," AP reports.
The news comes after Trump submitted written answers to a selection of Mueller's questions on his campaign's ties to Russia (the Trump team declined to answer questions related to obstruction of justice). While early on in the investigation Trump signaled he was open to sitting down with Mueller, he has since backed down from the offer. His lawyers, namely Rudy Giuliani, have gone back and forth on whether Trump should sit down with Mueller.
Either way, it's unlikely Trump has answered the last of the special counsel's questions. On Wednesday, Giuliani said Mueller isn't finished seeking answers from the president, and said questions on obstruction of justice might be on the horizon.
"We'll consider them and answer them if necessary, relevant and legal," Giuliani said. "If it was something that would be helpful, relevant — not a law school exam."
Despite the Trump team's reluctance to answer questions on obstruction of justice, it appears to be within Mueller's crosshairs.
AP reports that at a tense meeting between Trump's lawyers and Mueller in March to discuss a possible interview, the special counsel said he needed to know if the president had a "corrupt intent" when he fired former FBI director James Comey. The specter of a subpoena was raised…:
Tensions were on display at a March meeting where Dowd and Sekulow met with Mueller to discuss the need for an interview. Mueller said he needed to know if Trump had a "corrupt intent" when he fired Comey, such as by intending to stymie the investigation, according to a person familiar with the encounter. Dowd responded that the question was ridiculous and the answer was obviously no. Investigators at the same meeting raised the prospect of a subpoena if Trump didn't cooperate, Dowd has said.
[Photo by Mandel Ngan/AFP/Getty Images]
Have a tip we should know? tips@mediaite.com
Aidan McLaughlin - Editor in Chief