New York Times, New Yorker Win Pulitzer Prize for Bombshell Reports on Harvey Weinstein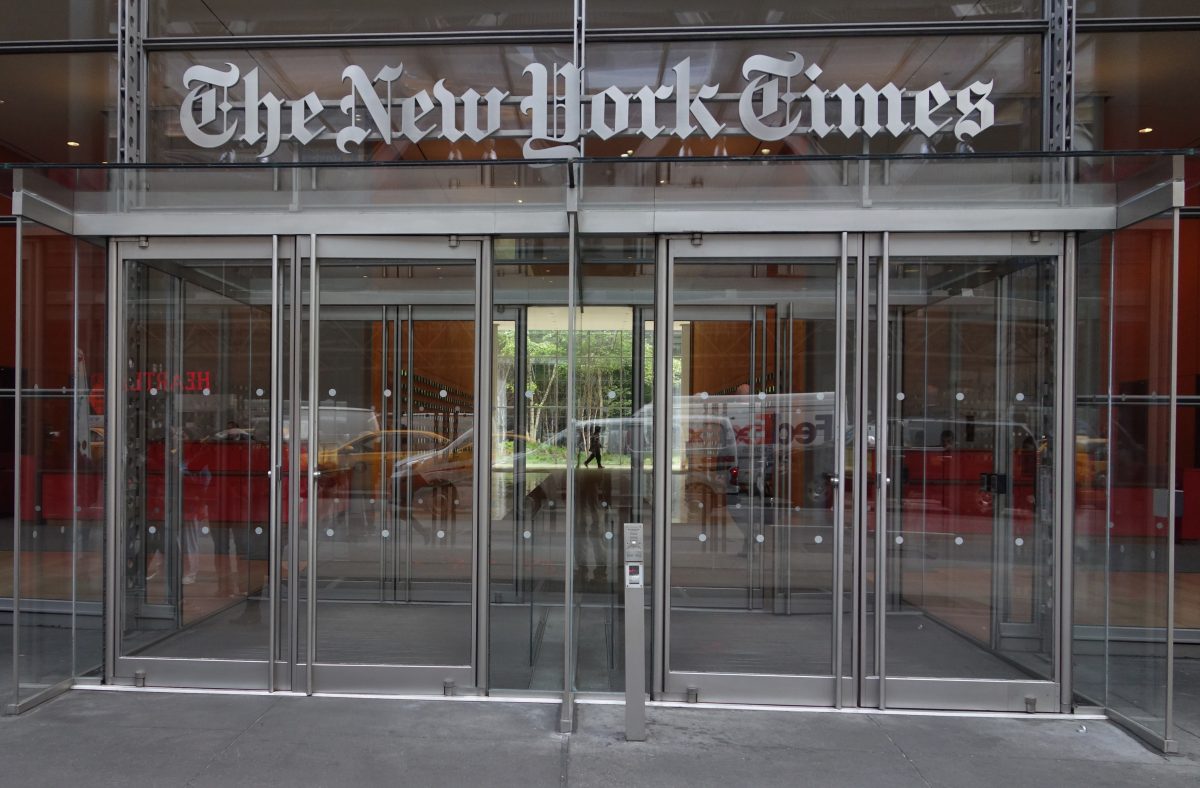 The New York Times and The New Yorker will share the 2018 Pulitzer Prize in Public Service Journalism for their reporting of the Harvey Weinstein story that helped launch the #MeToo movement, Pulitzer Administrator Dana Canedy announced during a ceremony at Columbia University in New York City on Monday.
Back in October, both The Times and The New Yorker ran stories reporting on Weinstein's alleged sexual harassment and assault. Weinstein's spokesperson has repeatedly denied the veracity of the claims, however, the impact of the women's stories spread far beyond Hollywood and helped spark the #MeToo movement, encouraging those who were impacted by sexual violence and harassment to join a growing chorus of those speaking out against the abuse.
The Public Service winners were among the wide range of publications that competed with more than 2400 submissions to snag a coveted prize ranging from The Santa Rosa Press Democrat for their prize in Breaking News Reporting and Frank Bidart, who won the prize in Poetry.
Read the full list of Pulitzer Prize Winners in the fields of journalism, letters, drama and music below:
Public Service: The New York Times and The New Yorker.
Breaking News Reporting: The Santa Rosa Press Democrat.
Investigative Reporting: The staff of The Washington Post.
Explanatory Reporting: The staffs of the Arizona Republic and the USA Today Network.
Local Reporting: The Cincinnati Enquirer.
National Reporting: The staffs of The New York Times and The Washington Post.
International Reporting: Claire Baldwin, Andrew R.C. Marshall and Manuel Mogato of Reuters.
Feature Writing: Rachel Kaadzi Ghansah of GQ.
Commentary: John Archibald of the Alabama Media Group
Criticism: Jerry Saltz of New York Magazine.
Editorial Writing: Andie Dominick of The Des Moines Register.
Editorial Cartooning: Jake Halpern and Michael Sloan of The New York Times.
Breaking News Photography: Ryan Kelly of The Daily Progress.
Feature Photography: The staff of Reuters.
Fiction: Less, Andrew Sean Greer.
Drama: Cost of Living, by Martyna Majok.
History: The Gulf, by Jack E. Davis.
Biography: Prairie Fires, Caroline Fraser.
Poetry: Half-Light, by Frank Bidart.
General Nonfiction: Locking Up Our Own, by James Forman Jr.
Music: DAMN., by Kendrick Lamar.
[photo via Getty Images]
Have a tip we should know? tips@mediaite.com