Newsday Reporter Airs Frustration over 'Crazy People' Calling Her About Ebola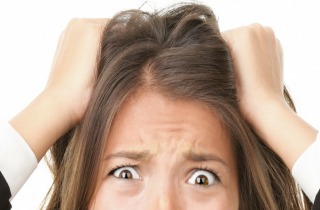 National concern over the Ebola outbreak (much of it understandable, much of it not), seems to have taken its toll on Delthia Ricks of the local New York newspaper Newsday.
During a conference call update on Monday with Centers for Disease Control Director Tom Frieden, Ricks asked for Frieden to clarify how contagious the deadly virus is while perhaps unintentionally letting the country know how frustrated she is with her publication's readers.
"There have been so many problems that I'm hearing in the news and interviews that I'm doing of people who think this is extraordinarily contagious," Ricks said to Frieden on call, according to the official transcript. "On the level of the 1918 flu. You mentioned earlier it's not as con [sic] dangerous as the flu, the common cold, or measles, can you just go over that again very clearly and very explicitly so I can put it in a story and have these crazy people stop calling me."
Crazy people or concerned Newsday readers? It may not make a difference to a likely exhausted reporter.
At any rate, Frieden replied, "I understand that people are afraid, Ebola is unfamiliar, it is a severe disease, but it is not highly contagious."
We've reached out to Ricks to see if she can fill us in with details on the "crazy people" who won't leave her alone. Or maybe she simply needs a sympathetic ear. Alas, she opted not to comment on the record.
Still, we'll be here if she needs a shoulder to lean on.
[h/t The Weekly Standard]
[Photo via Shutterstock]
— —
>> Follow Eddie Scarry (@eScarry) on Twitter
Have a tip we should know? [email protected]