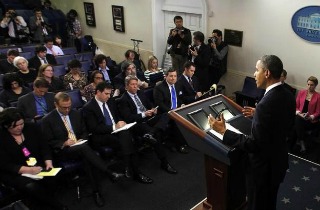 While most journalists in the United States decline to identify as political partisans, a new study reveals that those who do identify themselves as such overwhelmingly side with Democrats over Republicans.
According to a regular study conducted by two professors with the University of Indiana, only 7 percent of journalists identify as leaning toward the GOP. That is down dramatically from just 12 years ago when nearly 18 percent of reporters said they were Republicans.
The study also found that 28 percent of journalists consider themselves Democrats. This is also down from 2002 when nearly 36 percent identified themselves as supporters of the Democratic Party. "This is the lowest percentage of journalists saying they are Democrats since 1971," the study's findings noted.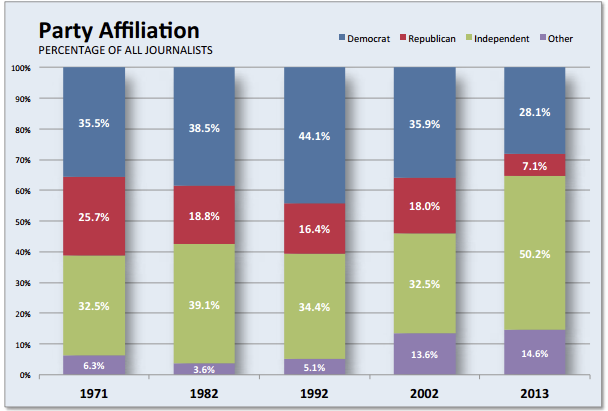 In the last decade, there has been a dramatic increase in the number of reporters who self-identify as independents and a smaller bump in those who identify with a political philosophy not linked to either the Democratic or Republican parties.
"What seems to be happening — at least in the last decade – -is that journalists are leaving both parties, finding themselves more comfortable as unaffiliateds," The Washington Post's Chris Cillizza opined.
He added that those conservatives who suggest the report confirms the notion that the press is bias toward left-leaning priorities must take into account the fact that this study surveyed all journalists, not just political reporters. Furthermore, journalists' movement toward independent affiliation tracks with the number of American voters doing the same.
[h/t The Washington Post]
[Image via Kevin Lamarque / Reuters]
— —
>> Follow Noah Rothman (@NoahCRothman) on Twitter
Have a tip we should know? [email protected]