MSNBC's Ed Schultz May Lose His Show To Washington Post's Ezra Klein, Reports NY Times
MSNBC's Ed Schultz May Lose Show To Ezra Klein, Reports
NY Times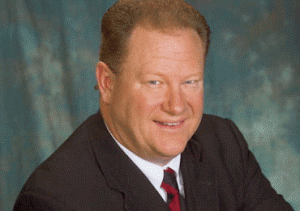 Buried in a broader piece about MSNBC successfully becoming the liberals partisan cable news answer to Fox, The New York Times' Brian Stelter reports a big piece of news that can't make MSNBC's 8 pm host Ed Schultz happy. When discussing evolving programming on MSNBC, the Times media reporter writes that the liberal network (which he also points out seems to have become even more liberal than Fox is conservative) is seeking to create more political programming on weekends. Then in the third to last paragraph of the piece, he casually drops this bomb:
"Several MSNBC employees, who spoke about programming plans on the condition of anonymity, said the most likely candidate for a new show was the Washington Post columnist Ezra Klein, a frequent substitute for Ms. Maddow. Mr. Klein may start with a weekend time slot, but these people said the 8 p.m. weekday time slot held by Mr. Schultz was also a possibility."
In other words, Schultz could soon lose the MSNBC show he has hosted for years. Schultz has had run ins with management before but most thought those episodes were old news. But a comment this past week where he seemingly takes credit for MSNBC's success probably didn't leave management and other MSNBC hosts particularly pleased either. This, however, could just be a programming decision to try to keep the network's prime time more fluid. Schultz's often bombastic style is inconsistent with the more cerebral tone of the show his leads into –which also happens to be the network's most popular program — The Rachel Maddow Show at 9pm. Klein, who as Stelter points out, has filled in for Maddow many times, has a style more akin to Maddow's particularly in comparison to Schultz' populist rage. If true, this would also mean that network up and comer Chris Hayes, who currently hosts a weekend show, would be passed over for a prime time slot.
As for Schultz, he still has a national radio show that he could leverage to try to create his own sort of anti-Glenn Beck network. The duo could might even do the circuit ala Coulter v. Maher or O'Reilly v. Stewart, that is if Beck, who has created a media empire since leaving Fox News, would even be interested.
UPDATE: A spokesperson for MSNBC released the following statement to Mediaite:
"We're very happy with the performance of our primetime lineup, which topped Fox News Channel three nights this week. There are no changes planned."
h/t New York Times
Have a tip we should know? tips@mediaite.com