As the damage from Hurricane Sandy continues to be dealt with all over New York, one local bar has found itself in an entirely different neighborhood. The Sugar Bowl was on the shore of Breezy Point in Queens before Hurricane Sandy hit, ripped the bar from its foundations, and sailed it right in the middle of Gerritsen Beach, Brooklyn. According to The Daily Mail, the bar traveled over six miles in the flood waters before it approached its new home.
One local resident observed the bar sailing through the streets, describing "what looked like a house just flying past" while the water was still five to six feet high. He said the bar smashed his gazebo and flattened a car before it went down the road "like a steamroller" and ended up on Madoc Street.
Another local resident said they weren't going to let a perfectly good bar, which managed to hold on to all its furniture, go to waste. He and a few other people hooked up a generator to the bar and started serving drinks until they ran out. The police eventually showed up, believing "they were there to remove a fibre glass boat," but were completely stunned to find an entire bar just waiting for them.
Here's a picture of the bar before its journey through the stormy seas: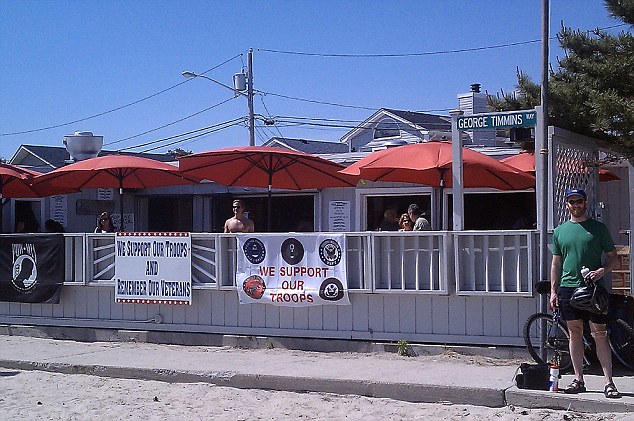 And here's the bar after it wound up in Gerritsen Beach: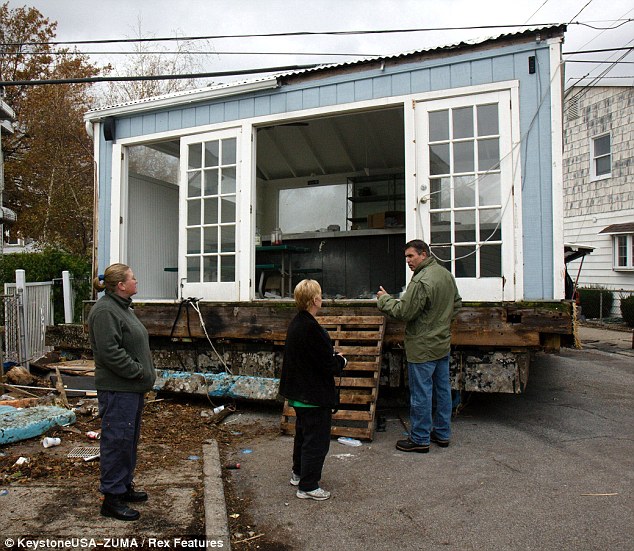 [Images courtesy of The Daily Mail]
Read the full article from the Daily Mail HERE
—–
Follow Josh Feldman on Twitter: @feldmaniac
Have a tip we should know? tips@mediaite.com
Josh Feldman - Senior Editor