NYT: Trump Campaign Aides Had Contact with Russian Intel Officials Before the Election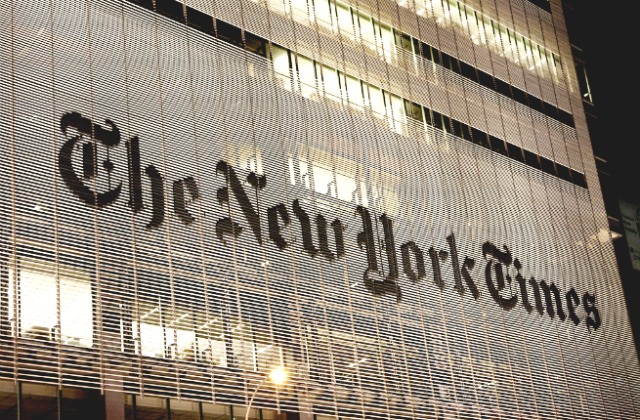 The New York Times has a report out tonight saying that Donald Trump aides and members of his presidential campaign had contact with "senior Russian intelligence officials" before the election.
Anonymous U.S. officials relayed the following to the Times:
American law enforcement and intelligence agencies intercepted the communications around the same time that they were discovering evidence that Russia was trying to disrupt the presidential election by hacking into the Democratic National Committee, three of the officials said. The intelligence agencies then sought to learn whether the Trump campaign was colluding with the Russians on the hacking or other efforts to influence the election.

The officials interviewed in recent weeks said that, so far, they had seen no evidence of such cooperation.
The aforementioned communications are apparently "part of a larger trove of information" the FBI has in its ongoing investigation into the links between Trump aides and Russia.
Paul Manafort was reportedly one of the people caught up in the communications, and he had this to say to the Times:
"This is absurd," he said. "I have no idea what this is referring to. I have never knowingly spoken to Russian intelligence officers, and I have never been involved with anything to do with the Russian government or the Putin administration or any other issues under investigation today."

Mr. Manafort added, "It's not like these people wear badges that say, 'I'm a Russian intelligence officer.'"
The Times report also contains this caveat about the potential significance of those communications:
Several of Mr. Trump's associates, like Mr. Manafort, have done business in Russia, and it is not unusual for American businessmen to come in contact with foreign intelligence officials, sometimes unwittingly, in countries like Russia and Ukraine, where the spy services are deeply embedded in society. Law enforcement officials did not say to what extent the contacts may have been about business.
You can read the full report here.
[image via Shutterstock]
— —
Follow Josh Feldman on Twitter: @feldmaniac
Have a tip we should know? tips@mediaite.com
Josh Feldman - Senior Editor