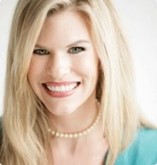 New York Times travel writer Suzy Buckley is caught in a sensational tangle of journalistic ethics after notable watchdog blog NYT Picker reported that Buckley used the TMagazine travel section of the paper to recommend a burger joint owned by her former boyfriend. And, oh yeah, he's been accused of murdering an unborn baby. Scary Times!
Buckley's five-page feature on Miami nightlife includes the seemingly innocuous plug, "Have a grass-fed beef burger topped with Bel Paese cheese and a Shipyard Pumpkinhead Ale at 8 oz. Burger Bar," but some blogger digging reveals that Burger Bar co-owner Josh Woodward had a "long, incredible and beautiful relationship" with the writer.
How would the Times ethics manual respond?
No journalist may report for us about any travel service or product offered by a family member or close friend.
Ouch. But then it turns into a brutal crime thriller, via NYT Picker:
Woodward and Buckley broke up just recently — apparently right before October 29, when the Miami Herald reported that the restaurateur had been taken into Miami police custody on charges in connection with the death of a 13-week-old fetus, reportedly his child. The Herald later reported that Woodward had been charged with murder.

The Herald's story said that Woodward "was suspected of placing an unspecified powder in the pregnant woman's vaginal area," causing a miscarriage.
(In California, a crime is considered fetal homicide at eight to 10 weeks gestation as defined by the California Supreme Court. You can read more about the decision here.)
If this seems like the stuff of tabloids, it is — but only if your tabloids are filled with strictly media gossip. NYT Picker has a request for comment in with the paper's public-relations department and will continue to update the story here. NYT Picker, ladies and gentlemen — just trying to keep your Paper of Record clean.
Have a tip we should know? tips@mediaite.com