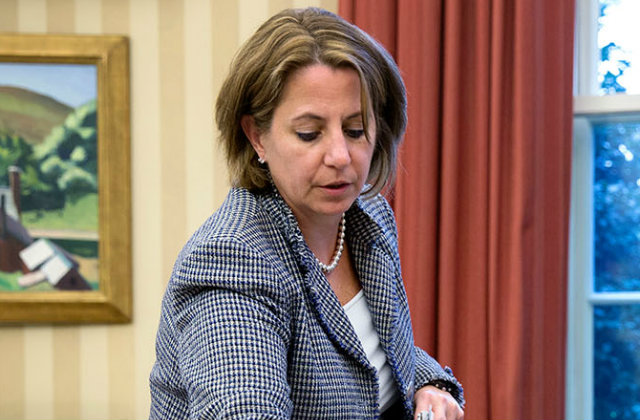 Lisa Monaco, described as President Obama's "top homeland security and counterterrorism adviser," gave an exclusive interview to Politico for a new feature and the latest edition of The Global Politico podcast, published Monday. During the discussion, Monaco addressed the increasing controversy and concerns over how the Obama administration handled the politically-motivated hacks by Russian intelligence and the feared connections between hackers and the campaign of President Donald Trump.
Monaco explained that the Obama administration was concerned that they would be "doing the Russians' work for them" in undermining the election if they went public. "We treated it very much in the way that we have done other malicious activity by cyber actors," Monaco recalled about turning the information over to the FBI and intelligence agencies. "We applied the same framework that we have in other contexts, whether it was China stealing intellectual property, whether it's Iran committing denial of service attacks on our financial institutions, whether it's North Korea in the Sony attack. We applied a framework and a playbook that we have done many times."
In the interview, Monaco also noted that the October 7th letter from the nation's intelligence agencies confirming Russian involvement "was an unprecedented statement" but "that sometimes gets lost in this discussion." Why? That was the same day Trump's "hot mic" tape from an Access Hollywood interview was first published.
Monaco also said that "two top White House" officials opposed an earlier proposed statement from Rep. Adam Schiff and Sen. Dianne Feinstein of the congressional intelligence committees saying that Russia was specifically trying to influence the election. The Obama White House disliked that it was "not bipartisan."
[image via Public domain White House work]
Have a tip we should know? tips@mediaite.com