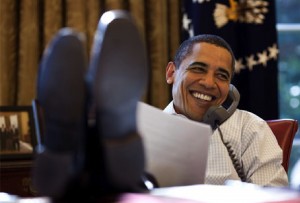 If you were hoping for one more overblown controversy to end your summer, your wish has been granted. President Obama put his foot on his desk in a White House photo, and although it admittedly does look a little cheesy, people are outraged over the leader of the free world placing his foot atop the Resolute Desk because it's undignified and beneath the office of the president… although technically it's in the office of the… the point is, people are not happy.
Here's the image that has everyone freaking out so much: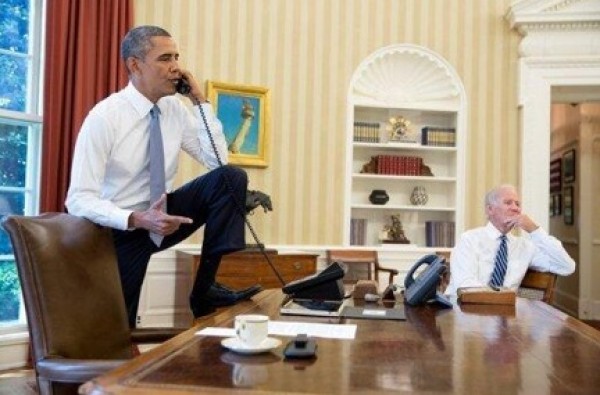 And here's a sampling of some of the measured, thoughtful reactions to the president's sole-ful stance: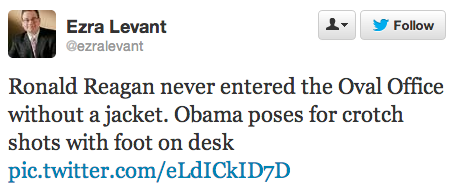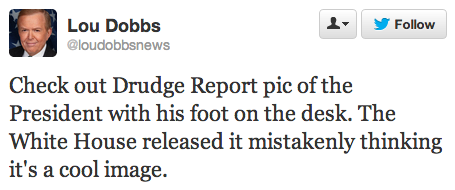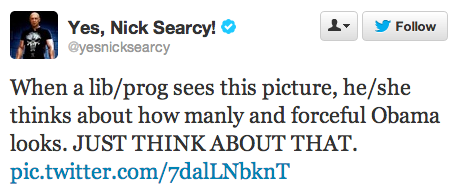 This is not, amazingly, the first time the president has come under fire for putting his feet up on the desk. This has happened time after time after time after time.
Which is why it's important to point out that this is not the first president to have so callously desecrated the Resolute Desk.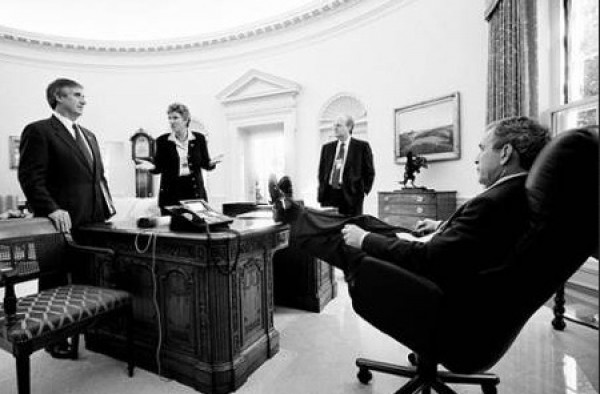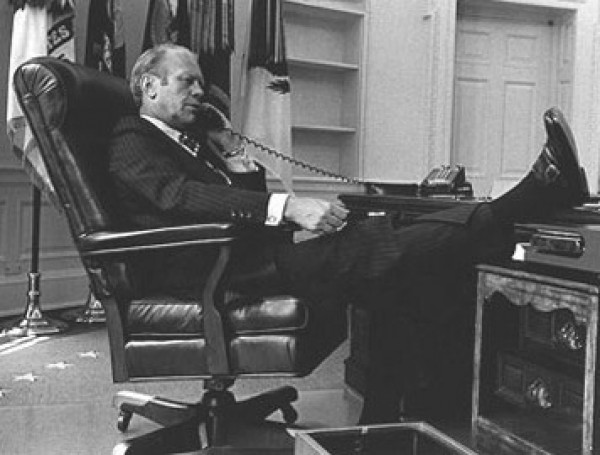 Those are pictures of George W. Bush and Gerald Ford, obviously making a mockery of all that we hold dear.
—–
—–
Follow Josh Feldman on Twitter: @feldmaniac
Have a tip we should know? tips@mediaite.com
Josh Feldman - Senior Editor