Ohio State Coach Urban Meyer: Claims That I Ignored Abuse Allegations Are 'Simply False'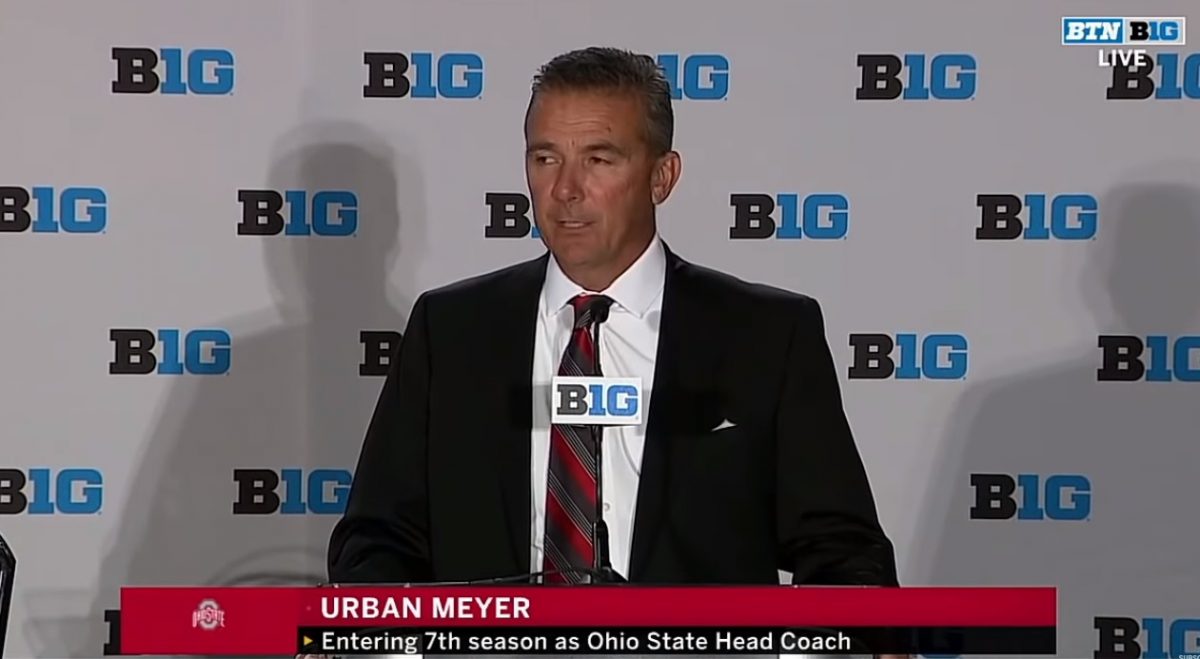 In his first full statement since he was placed on paid administrative leave, Ohio State football coach Urban Meyer denied allegations claiming that he did not follow the correct procedure to report domestic violence allegations leveled against former assistant coach Zach Smith who working under him in 2015.
"My heart is heavy today as I witness the toll that events of the past week have taken on the Buckeye Family and the university community that I love so dearly," Meyer said. "When I stand before the 105 young men in our football program and talk about core values and doing the right thing and respecting women, it is not lip-service."
He continued in the statement posted to his Twitter account:
"Over the past several days, I have been portrayed as being indifferent to domestic violence and as someone who did not take appropriate action, when warranted. While over three decades of coaching I have learned to ignore how others define me. I do feel it necessary to share the truth with the Buckeye family. Here is the truth: While at the University of Florida, and now at The Ohio State University, I have always followed proper reporting protocols and procedures when I have learned of an incident involving a student-athlete, coach or member of our staff by elevating the issues to the proper channels. And I did so regarding the Zach Smith incident in 2015. I take that responsibility very seriously and any suggestion to the contrary is simply false."
The allegations came to light this week after college football insider Brett McMurphy wrote about the allegations made by Smith's ex-wife, Courtney Smith, regarding Meyer's knowledge of the abuse claims.
Read Meyer's full statement below:
— Urban Meyer (@OSUCoachMeyer) August 3, 2018
[image via screengrab]
——
Follow the author on Twitter (@calebecarma).
Have a tip we should know? tips@mediaite.com