On Day He Meets With Obama In The W.H., Chris Christie Vetoes Key Obamacare Provision
On Day He Meets With Obama In The W.H., Christie Vetoes Key Obamacare Provision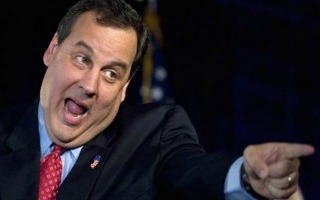 Just when you think you have him figured out, New Jersey's iconoclastic Republican governor Chris Christie throws a curve ball. On Thursday, after meeting with President Barack Obama in the White House to discuss the federal government's efforts to fund the reconstruction effort in his state in the wake of Hurricane Sandy, Christie's office announced the governor is vetoing a key provision of the 2010 Patient Protection and Affordable Care Act, also known as "Obamacare."

RELATED: Swing Vote? President Obama Hooks Gov. Chris Christie Up With Bruce Springsteen Phone Call
Christie made New Jersey the 19th state to veto the state-run health insurance exchanges authorized as part of "Obamacare." Christie vetoed a bill in May to establish a health care exchange in the state, but Garden State lawmakers sent a revised version of the plan to his office in October with several amendments.
In a statement following Christie's veto, the Garden State governor said that he thought that the government had not provided sufficient information to explain how the exchanges would work:
"I will not ask New Jerseyans to commit today to a state-based exchange when the federal government cannot tell us what it will cost, how that cost compares to other options and how much control they will give the states over this option that comes at the cost of our state's taxpayers," Christie said in the statement. "We will comply with the Affordable Care Act, but only in the most efficient and cost effective way for New Jersey taxpayers."
The federal government will now have to administer health insurance exchanges for New Jersey and the 18 other states which have preemptively halted the implementation of that aspect of health insurance reform. Those states that have not yet responded to the government as to whether they would establish their own exchange or leave the job up to the federal government have until December 14 to make their intentions clear.
> >Follow Noah Rothman (@Noah_C_Rothman) on Twitter
Have a tip we should know? tips@mediaite.com