Oscar Ratings Surprisingly Sink to Lowest Level Since '08; Sharpton Calls Numbers 'Heartening'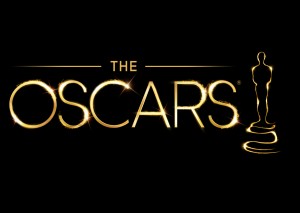 The numbers for the 88th Oscars are in. And the winner is… not ABC.
The Chris Rock hosted event seemed to have everything going for it: Tons of controversy (#OscarsTooWhite), an unpredictable host (Chris Rock, who has tremendous) big name nominations (DiCaprio, Damon), box-office hits (The Revenant, The Martian), and even the Vice President with Lady Gaga. Add it all up and you somehow have your lowest-rated Oscars in eight years, with Nielsen reporting the program clocking in with 23.4/36 in metered market results.
Context: The 2014 Ellen DeGeneres-hosted Oscars — with Argo winning Best Picture — saw 43.7 million people tuning in. Last night? Just 34 million. That's also down from last year's Neil Patrick-Harris-hosted Oscars by 6 percent in the demo and 8 percent in total viewers (24.6/39). Only Jon Stewart's 2008-hosted show rated lower than last night. Still, it's not horrible news for ABC, as the show still will register as one of the most-watched programs of the year.
So did a boycott of the show by some African-American actors and civil rights leaders put a dent in this year's numbers? On cue, enter Al Sharpton:
"The early reports of a decline in the Oscar viewership is heartening to those of us that campaigned around asking citizens to tune out," Sharpton says in a statement just released. "This is a significant decline and should send a message to the Academy and to movie studio heads … about inclusion and the respect of ticket buyers and viewers who are ordinary struggling American citizens who have been marginalized."
The 2016 Oscars seemed to have it all: Contention, Chris Rock, the sight of Leo finally holding a statue, and two big movies nominated that combined have grossed more than $1 billion (The Martian and The Revenant).
But in the end, we got our least-watched Oscar since No Country for Old Men took home Best Picture. If that feels like a long time ago, it's because it kinda is.
The reasons for the drop will be debated. Perhaps it was a boycott, perhaps the movies and actors nominated didn't do it for some people.
Either way, ABC can't be happy with losing nearly 10 million viewers in the short span of two years. Not happy at all considering everything this show seemingly had going for it…
— —
Follow Joe Concha on Twitter @JoeConchaTV
This is an opinion piece. The views expressed in this article are those of just the author.