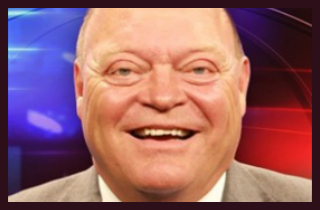 According to an internal email sent to staff by its news director, CBS Harrisburg reporter Kirk Wilson had simply "resigned" from the local network. But, according to Wilson himself, this was no amicable "resignation."
Wilson claims that he was fired from the Pennsylvania station because news director David Baer told him he was "painful to watch."

According to FTVLive, Wilson revealed this information on his Facebook page after catching wind of Baer's internal memo claiming the departure was a resignation:
I understand the news director at WHP issued an email to the staff saying I resigned. True, I signed a letter, but he's being disingenuous.

I didn't intend to get in this detail, but he forced the issue. I was called into a meeting with him, the general manager and the HR director. The news director told me I didn't meet the reporting standards of SBG TV. I was "painful to watch," neither me nor my stories were conversational. I'll stop there. It got worse.

I was told I could participate in his aggressive re-training program. But he doubted I could improve to his satisfaction. What choice did I have? Continue to be humiliated or resign.

David, don't make it appear like it was something I wanted to do.

But I'm okay. Just don't like someone else misinterpreting by actions.

So on the way home, I stop at the Uni Mart on North Front St at Linglestown Road. I walk up to the clerk. She says, "I know you. I watch you on CBS 21 News every night." I told her not any more. She asked why, and I told her. She said to me, "You're my favorite reporter. I think I'm going to cry."

The real people are appreciative of what you do.
News director Baer did not offer comment to FTVLive because Wilson's departure was purely "a personnel decision."
— —
>> Follow Andrew Kirell (@AndrewKirell) on Twitter
Have a tip we should know? tips@mediaite.com