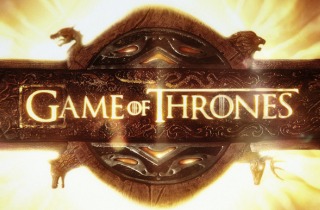 The hit show Game of Thrones raises many important questions, like "What is wrong with these people?" and "Jesus Christ this show can't possibly get more bloody, can it?" But Pastor John Piper recently posted a list of questions online any decent Christian should ask themselves before watching Game of Thrones.
And the first one on the list is a doozy: "Am I Recrucifying Christ?" And while it seems strange to compare the recrucification of Jesus himself to watching a show with murder and titties, there's actually a very reasonable explanation for why the mere act of watching a TV show is so horrible.
He has blood-bought power in his cross. He died to make us pure. He "gave himself for us to redeem us from all lawlessness and to purify for himself a people for his own possession" (Titus 2:14). If we choose to endorse or embrace or enjoy or pursue impurity, we take a spear and ram it into Jesus's side every time we do.
(You mean, like how [SPOILER] almost did with [SPOILER] in season four?)
There are, obviously, lots of mentions of the nudity in Game of Thrones and how watching nudity on television "does not advance our holiness" and that it triggers feelings of impurity in men. Oh, and also this question: "Do I Care About the Souls of the Nudes?"
I mean, really, there's a lot about the nudity. Other questions include "Would I Be Glad If My Daughter Played This Role?" and "Am I Assuming Nudity Is Necessary for Good Art?"
But, of course, there are plenty of Christians who watch the show anyway, and Piper thinks he knows the reason why.
"What keeps those Christians coming back is the fear that if they take Christ at his word and make holiness as serious as I am saying it is, they would have to stop seeing so many television shows and so many movies, and they would be viewed as freakish. And that today is the worst evil of all. To be seen as freakish is a much greater evil than to be unholy."
More like "When you play the game of thrones, you sin or you die," amiright?
[h/t Friendly Atheist]
[image via screengrab]
— —
Follow Josh Feldman on Twitter: @feldmaniac
Have a tip we should know? tips@mediaite.com
Josh Feldman - Senior Editor