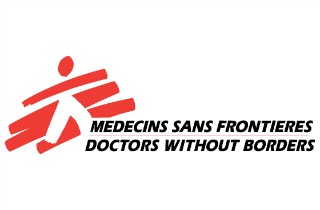 During a briefing in Kabul Wednesday, Gen. John Campbell, the top commander in Afghanistan, revealed preventable "human error" led to the bombing of a civilian Doctors Without Borders hospital in Afghanistan that killed 31 people in October, the AP reports.
"This was a tragic but avoidable accident caused primarily by human error," Campbell said, adding it was, "compounded by process and equipment failures."
According to the Pentagon's investigation, when sensors on the bombing aircraft malfunctioned, crew members relied on a physical description of a Taliban command center — the original target of the airstrike. With no military personnel on the ground to verify the coordinates, officials misidentified the hospital as the command center. Aircrew were also not given a proper briefing before the attack or provided a "no strike" list prior to the mission.
"U.S. forces would never intentionally [strike] a hospital," Campbell said.
Despite no evidence that anyone who participated in the bombing knew the target was a hospital, Campbell's spokesperson Brig. Gen. Wilson Shoffner said several officials who carried out the attack have been relieved of duty and "referred to the proper authorities" for violating the U.S. rules of engagement.
Doctors Without Borders director Christopher Stokes, who called for an independent investigation into the airstrike, said, "the frightening catalog of errors outlined today illustrates gross negligence on the part of U.S. forces and violations of the rules of war."
"It is shocking that an attack can be carried out when U.S. forces have neither eyes on a target nor access to a no-strike list, and have malfunctioning communications systems," Stokes said. "It appears that 30 people were killed and hundreds of thousands of people are denied life-saving care in Kunduz simply because the MSF hospital was the closest large building to an open field and 'roughly matched' a description of an intended target."
[Image via Doctors Without Borders]
Have a tip we should know? tips@mediaite.com