Pentagon Officials Shocked Trump Gave Out Classified Info to Another Country…Again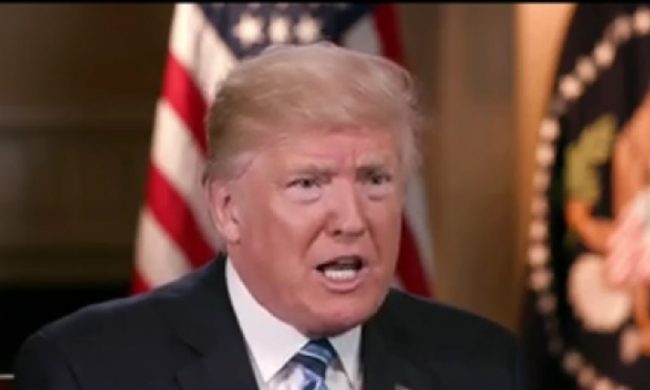 Earlier this week, it was reported that during a phone call with Phillippines President Rodrigo Duterte, President Donald Trump labeled North Korea dictator Kim Jong-un a "madman with nuclear weapons." Trump also praised Duterte for doing an "unbelievable job on the drug problem." Part of Duterte's "unbelievable job" includes supporting the extra-judicial killings of thousands of his country's citizens.
Well, since the initial report hit, a transcript of that phone call has been published and it reveals even something even more disturbing than those above remarks — and it has folks at the Pentagon in shock. Why? Because Trump revealed classified info to Duterte during his call.
Per the transcript, Trump revealed the location of two nuclear submarines while discussing concerns with North Korea:
"We have two submarines — the best in the world. We have two nuclear submarines — not that we want to use them at all. I've never seen anything like they are but we don't have to use this, but [Kim] could be crazy, so we will see what happens."
According to BuzzFeed, three Pentagon officials could not believe the president would give out that kind of info so cavalierly to another country's leader:
"We never talk about subs!" three officials told BuzzFeed News, referring to the military's belief that keeping submarines' movements secret is key to their mission.

While the US military will frequently announce the deployment of aircraft carriers, it is far more careful when discussing the movement of nuclear submarines. Carriers are hard to miss, and that, in part, is a reason the US military deploys them. They are a physical show of force. Submarines are, at times, a furtive complement to the carriers, a hard-to-detect means of strategic deterrence.
While this phone call happened at the end of April, this news hits in the aftermath of the revelation that Trump divulged highly classified information to Russian officials during an Oval Office meeting. Also, just today, it was reported that there was real outrage from the United Kingdom over the leaking of classified information by US officials surrounding the Manchester bombing.
[image via screengrab]
—
Follow Justin Baragona on Twitter: @justinbaragona
Have a tip we should know? tips@mediaite.com