Photo of Journalists Hanging With 'Relaxed and Chatty' Trump Earns Rebuke: 'Terribly Embarrassing'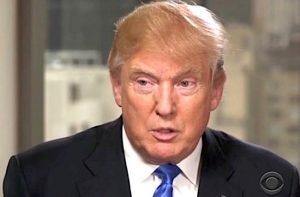 On Sunday night, President-elect Donald Trump held a 30-minute, off-the-record chat with his press pool inside his Mar-a-Lago residence in Palm Beach, FL. Although the topics of conversation are not yet known, reports indicate that key Trump staffers like Kellyanne Conway and Reince Priebus were also in attendance.
CNN's Jeremy Diamond posted a photo from the inside of Mar-a-Lago on Instagram, writing, "President-elect Donald Trump & his wife Melania hosted reporters camped out in Palm Beach, Florida to cover his movements for an off the record gathering at his Mar-a-Lago residence Sunday night."
And sure enough, Diamond himself can be seen in a photo that was posted later in the evening by Mike Allen of Axios (formerly of POLITICO) that appears to show the members of the press pool smiling in a shot with the President-elect; Allen noted that Trump was "relaxed and chatty" during the meeting.
Christmas @ Mar-a-Lago: @realDonaldTrump, relaxed and chatty, hosts press for drinks — off-record but pics OK @axios pic.twitter.com/lysW7FHzIl

— Mike Allen (@mikeallen) December 19, 2016
Although the photo is grainy at best, several journalists can be identified by the shot: Diamond, Terrance Dopp of Bloomberg News, Brian Kilmeade of Fox News, Ali Vitali and Hallie Jackson of MSNBC/NBC News, as well as Mike Allen.
But the photo is resulting in some backlash, with many quick to point out that Trump's anti-press rhetoric over the last few weeks — actually, the whole last year — is not a flattering backdrop on which to take an ear-to-ear grinning photo. Earlier this month at the start of his so-called "Thank You" tour, Mr. President-elect slammed "the extremely dishonest media," encouraging an Ohio crowd to join him in his criticism. Since his election, Trump's transition team has gone as far as to limit media access, in a move that the White House Correspondents' Association called "unacceptable."
@xeni @tdopp @MichaelLinhorst @mikeallen when journalists kowtow the most powerful it shows how little they care to hear from powerless

— Will Dizard (@willdizard) December 19, 2016
Over past week, Trump's mocked the press on "Thank you" tour and canceled first news conference since July. Here's how reporters respond: https://t.co/K14FEKf4bX

— Michael Calderone (@mlcalderone) December 19, 2016
@mikeallen lol in all seriousness though this is terribly embarrassing for you & everyone in this photo should be ashamed. happy holidays!

— Silpa Kovvali (@SilpaKov) December 19, 2016
@crecenteb @mikeallen @realDonaldTrump @axios That's their souls leaving their bodies. That stench is what's left of their integrity

— (((?LJ?))) (@ljohn44) December 19, 2016
@mikeallen @realDonaldTrump @axios Thanks for whoring yourself for access

— Jeremy M (@thismyshow) December 19, 2016
For the record, it has been 144 days since Trump's last press conference.
Have a tip we should know? tips@mediaite.com