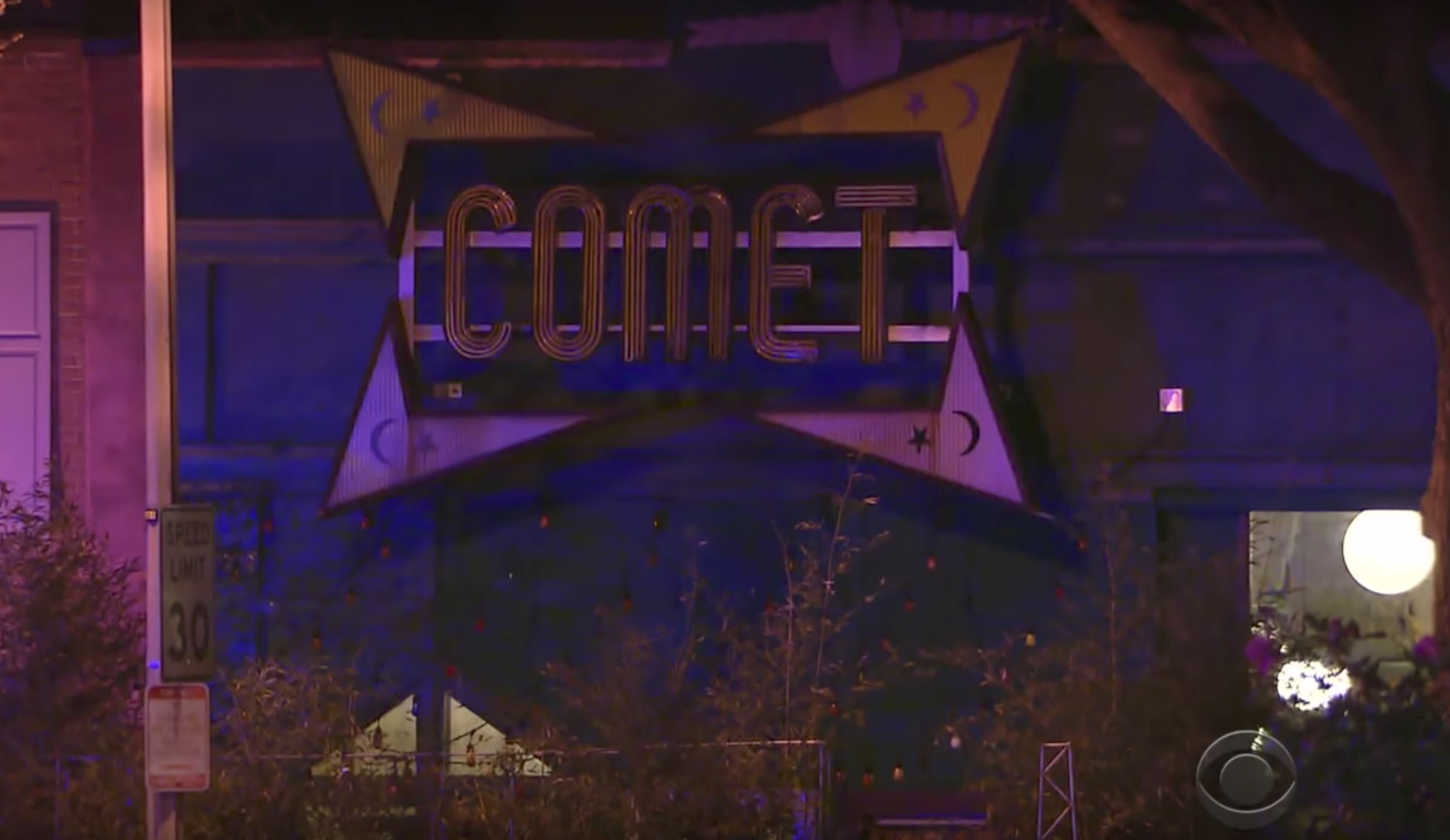 Edgar Maddison Welch, the man who opened fire inside the Comet Ping Pong restaurant in Washington D.C. after hearing about the "Pizzagate" conspiracy theory was sentenced to four years in prison on Thursday, according to Buzzfeed.
Welch drove from his home in North Carolina in December 2016 to Comet, and, armed with an AR-15 assault rifle and a handgun, searched the restaurant as diners fled. When he found a locked door, he fired on it with the assault rifle.
Authorities arrived shortly after, and arrested Welch without incident. He told authorities that he had traveled to Comet to "investigate" the Pizzagate conspiracy theory, which was propagated online by outlets like InfoWars and alt-right social media figures like Jack Posobiec. The theory held that a sex-trafficking ring was being run out of the pizza place by Democrat operatives, including Hillary Clinton campaign chairman John Podesta.
According to Buzzfeed, prosecutors sought a 54 month, or four-and-a-half year sentence for Welch:
Welch "committed serious crimes that terrorized a community and traumatized Comet employees and customers alike. There are victims who require crisis counseling, employees who feel unsafe in their jobs, and children whose memories are imprinted with the danger of that day," Assistant US Attorney Demian Ahn wrote.
Welch's attorney sought 18 months for the shooting, arguing the 28-year-old had shown remorse for what he had done.
"Welch originally faced three weapons charges," per Buzzfeed, but one charge with a mandatory minimum was dropped as part of a plea agreement, and he was sentenced Thursday to four years. Buzzfeed notes:
Welch briefly spoke at the hearing, saying that he wanted to apologize to anyone affected by his actions but said he also realized "that words cannot undo or change what has already happened."
[image via screengrab]
—
Follow Aidan McLaughlin (@aidnmclaughlin) on Twitter
Have a tip we should know? [email protected]
Aidan McLaughlin - Editor in Chief