Political Map Of Social Web Use Shows Angry Birds Is For Democrats And FarmVille Is For Republicans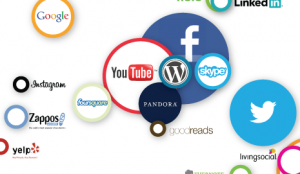 It's generally accepted knowledge that people tend to base their media diet on their politics. But what about their internet habits? Well, the website Engage released a handy infographic yesterday mapping out the likely political positions of people who use services like Bing, Spotify, and, naturally, Angry Birds.


RELATED: Obama Campaign Rolls Out 'Dashboard' Social Network-Linked Organizing Platform
Engage used a service called Trendsetter that tracked the "likes" of thousands of Facebook users and cross-referenced that information with publicly-stated political views in order to map out which sides are overwhelmingly used by Democrats or Republicans. Of all the sites they examined, PayPal and eBay stand out as ones with an overwhelmingly Republican consumer base. Sites more likely to have a large number of liberal viewers include Reddit, Tumblr, and the webcomic site XKCD.
Here are some other interesting results from the data.
Users of Twitter, FarmVille, and Amazon lean Republican.
The user base of Angry Birds leans slightly Democratic.
Pinterest, with a fan base overwhelmingly made up of women, leans Republican.
The other metric the sites are measured by is level of political engagement. The sites/services with the least political engagement are Angry Birds, Pinterest, and FarmVille, while the ones with the most political engagement are Quora, PayPal, and… Gmail.
The only quibble I have with the infographic is that YouTube is somehow in the middle on the question of political engagement. Are YouTubers politically engaged? If you've ever read the comments, you wouldn't even bother asking that question.
h/t The Atlantic
Have a tip we should know? tips@mediaite.com
Josh Feldman - Senior Editor