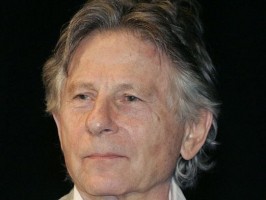 Politico is taking heat from all over the blogosphere for a story they posted Wednesday that conflated support for convicted rapist Roman Polanski with political donations to President Obama.  The splashy headline read "Roman Polanski Backers Gave $34k to Barack Obama, DNC."
The story prompted a strong reaction from the DNC, whose spokesman called it "lowbrow…amateur hour…one of the silliest stories that I've ever seen."  Politico is now being ripped by HuffPo, Media Matters, Gawker, and many others for what Salon calls the "Smear of the day."  Politico, however, stands by their story:
"We will look for the political angle in virtually any story," responded top Politico editor Jim VandeHei. "This short blog item was done for the Click page — where we run a lot of entertainment and personality items. It was quick item based on FEC data alone."
Critics of Politico's story point out that the data offered doesn't actually support any sort of link between the President and Polanski, and seems designed solely to generate traffic from conservative websites.
I took a look at Politico's story, then did some checking of my own.
First of all, Politico says that the Polanski arrest "sparked a vigorous national debate about sex, justice and extradition that – thus far – has yet to draw in the Obama administration."  That's not entirely accurate.  Press Secretary Robert Gibbs was asked about the case several days after the arrest:
Q Will the President pardon Polanski? Will he, or not?

MR. GIBBS: I don't know of any pending pardon request, Lester.

Q Does he believe pedophiles should not be prosecuted?

MR. GIBBS: The President believes pedophiles should be prosecuted, Lester.
I also did some checking into this "US Government" that sought Polanski's arrest, and it turns out Barack Obama is in charge of it.
Still, there is the matter of those 6 signatures on the Polanski petition.  The 7th, Harvey Weinstein, didn't actually give Barack Obama any money at all.  In fact, Politico even points out that Weinstein gave $88,000 to Hillary Clinton.  I wonder why that didn't make it into the headline?  Maybe he was the only Hillary donor on the list.  It's still almost 6 times what Obama got, but let's give Politico the benefit of the doubt and check it out.
Director Michael Mann (who didn't make Politico's list) donated $2300 to Hillary Clinton, Brett Ratner has donated $8,800 to Hillary (and $4,600 to John Edwards, tee-hee), Martin Scorsese donated $3,500 to Clinton, and Harvey Weinstein donated that whopping $88,000 to Hillary.  That's $102,600 to Hillary, versus $15,500 to Barack Obama, almost a 7 to 1 difference.  Does Hillary's name belong in a headline with a rapist?
I was also able to identify an even stronger link between Polanski and 2004 congressional candidate Nick Clooney.  Adrien Brody donated $2000 to Nick Clooney. and Weinstein gave Clooney $4,000.  Taken as a percentage of total dollars raised, Clooney cleans Obama's clock by a 348-1 margin.  Is "Obama, DNC Snubbed by Polanski Pals in Favor of Nick Clooney" too long a headline?
Still, you have to give Politico credit for caring so much about women.
Have a tip we should know? tips@mediaite.com