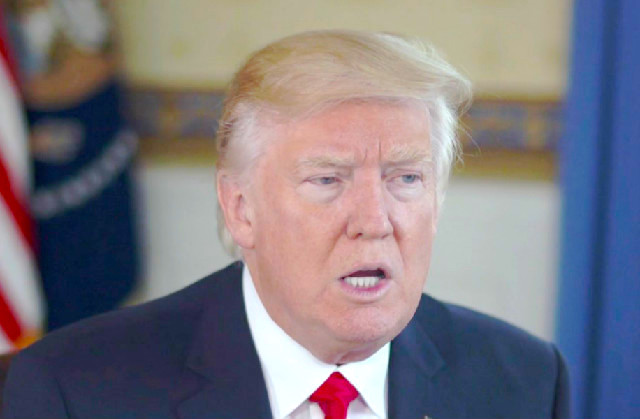 Following the Friday issuance of President Donald Trump's 'extreme vetting' executive order, widespread protests took part in airports and cities across the country. On top of that, acting Attorney General Sally Yates was fired by Trump for directing the Department of Justice not to defend the order.
While we saw thousands demonstrate against the travel ban these past few days and attorneys general from over a dozen states saying they'd work together to fight it, it appears the American public is extremely divided on the president's order.
According to a poll by Reuters/Ipsos, 49% of Americans wither strongly or somewhat agree with the order, which stops refugees from entering the country for 120 days, indefinitely bans Syrian refugees and temporarily suspends travel from seven Muslim-majority countries. 41% of the public strongly or somewhat disagree with the ban and 10% say they don't know.
The responses fell along partisan lines. 51% of Republicans said they strongly agree with Trump's action while 53% of Democrats told pollsters they strongly disagreed.
Regarding whether the United States was setting a setting a good example on how to confront terrorism, 38% of respondents felt America was. On the other hand, 41% of the public stated the country was setting a bad example. 31% said they felt more safe due to the order and 26% explained that it made them feel less safe.
Those polled were also asked if America should show a preference to Christian refugees with 56% disagreeing with that the country should take Christians in while turning away Muslim refugees. The president has suggested that he may do that.
[image via screengrab]
–
Follow Justin Baragona on Twitter: @justinbaragona
Have a tip we should know? tips@mediaite.com