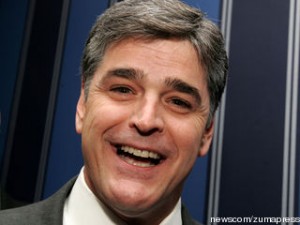 Fox News reported, and Republicans decided: Only Fox News can be trusted.
According to a new PPP poll, a majority of Republicans nationwide distrust every major news network except for Fox News, Rupert Murdoch's right-leaning cable powerhouse. Over six in ten Republicans say they don't trust ABC, NBC, CNN, and CBS, while a near majority of 48% find something suspicious about PBS as well.
Among self-identified Republicans in the poll, 67% said they trusted Fox News, while 22% said they did not trust Fox. Those numbers were inverted almost perfectly for the other networks, with Republicans distrusting CBS by a margin of 66% to 15%, ABC by 64% to 17%, NBC by 62% to 21%, and CNN by 61% to 22%. And perhaps fearing that PBS was funded by donations from viewers unlike them, a 48% plurality of Republicans said they didn't trust that network, while just 29% said they did trust the publicly funded station.



While Republicans love Fox News, the network is distrusted by a majority of both Democrats (65%) and Independents (52%.)
Further, PPP found that Fox News' credibility among all Americans has plummeted over the past year. Last January, Americans trusted Fox by a 49% to 37% margin. This year, only 42% of Americans trust Fox while 46% do not, a 16-point net swing.
PBS was the only network trusted by a majority of Americans in the poll. Fifty percent of respondents said they trusted PBS, while 30% said they did not. NBC broke even, with 41% of respondents trusting and another 41% distrusting the network.
A plurality of voters distrusted every other network, with CNN coming closest to a net positive at 40% trust to 43% distrust. ABC was the least trusted, with only 35% of respondents saying they trusted that channel, versus 43% who said they did not trust the network.
The PPP poll was conducted January 14-16 among 632 voters nationwide. It has a margin of error of 3.9%

(This post was written by Jon Terbush for Talking Points Memo and appears on Mediaite via a content sharing agreement)
Have a tip we should know? tips@mediaite.com