Report: LA Police Arrest Heavily-Armed Man Heading to Gay Pride Parade After Orlando Shooting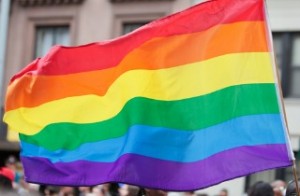 As the nation takes on a climate of panic after last night's shooting in Orlando, the LAPD has reportedly taken a man into custody who was packing serious heat as he headed to an LGBT pride festival.
The LA Times reported that patrol officers were responding to a man who was stopped with his car near Santa Monica. The man said he was waiting for a friend and that he was heading to the city's gay pride parade later today, but police inspected his car and found that he was carrying guns, explosive powder and other alarming materials inside.
Source: this just went out to top LA law enforcement officials. Suspect w/ assault weapons, camo arrested in WeHo. pic.twitter.com/9pfBt72spK

— Robert Faturechi (@RobertFaturechi) June 12, 2016
"They found him with weapons that were very disconcerting," a law enforcement source told the Times. He also said that officers are "taking the appropriate safety precautions," in light of today's events.
The L.A. news is particularly concerning after an apparent Islamic extremist killed fifty and injured scores more during a rampage through a gay nightclub. The man in California was placed under arrest, though authorities have said there's no clear link between the two events.
The parade is scheduled to go on as planned, though it will take on a more somber tone in light of the homophobic implications from last night. Officials debated calling it off completely, but decided in the end that it will go forward with increased security measures.
[Image via screengrab]
— —
>> Follow Ken Meyer (@KenMeyer91) on Twitter
Have a tip we should know? tips@mediaite.com