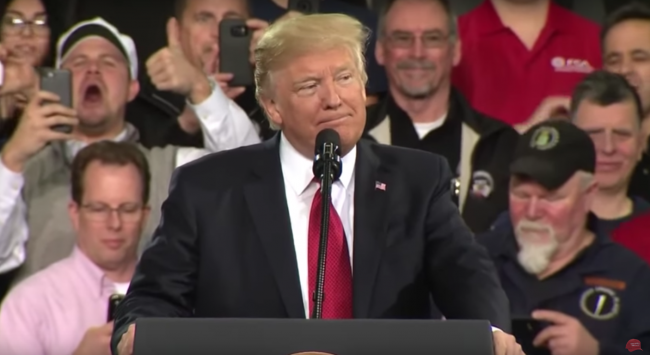 In a recent edition of the Slate Trumpcast podcast, New York Magazine writer, Gabriel Sherman, made a stunning claim about the 45th president.
According to Sherman, sources close to the White House told him that, in addition to the president's already voracious diet of live television news, Donald Trump also records everything he misses from other networks to watch later. Sherman said the behavior was indicative of Trump's "obsessive" need for media "validation."
Per Slate:
My sources in Trump world say basically a lot of Fox, but the other thing he does, from a source close to the White House told me that he does DVR basically all of the cable news. It's kind of remarkable when you think about it, that someone would actually want to watch cable news on recording. Donald Trump, apparently he does. And when he goes back up to the residence at the end of the day, I've been told does spend a lot of time flipping through the cable networks, including CNN, and catching up on the way that he's been covered. This is a man whose validation is cemented by how the media covers him. So he sort of obsessively monitors his media coverage.
In addition to that, Sherman said Trump's media diet also included "a heavy digest of Breitbart." (Claims that President Obama wiretapped Trump Tower originated from the website's reporting.)
Trump is a well-known Fox & Friends viewer, occasionally tweeting about stories he likes only minutes after their airing. Recent spurious claims by Press Secretary Sean Spicer suggesting the British intelligence service GCHQ helped spy on Trump Tower also originated from an appearance from the show.
[image via screengrab]
Have a tip we should know? tips@mediaite.com