Richard Branson Says Trump Vowed to Exact Vengeance Upon Those Who Deserted Him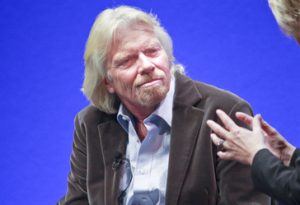 Business mogul Richard Branson said Trump privately shared with him his plan to exact devastating vengeance upon the people who had failed to help him out of his (most recent) bankruptcy.
In a blog post entitled "Meeting Donald Trump" published Friday, the Virgin Group founder describes a lunch meeting he had with Trump years before he became the Republican nominee for President. Branson writes:
Even before the starters arrived he began telling me about how he had asked a number of people for help after his latest bankruptcy and how five of them were unwilling to help. He told me he was going to spend the rest of his life destroying these five people.

He didn't speak about anything else and I found it very bizarre. I told him I didn't think it was the best way of spending his life. I said it was going to eat him up, and do more damage to him than them. There must be more constructive ways to spend the rest of your life. (Hopefully my advice didn't lead to him running for President!)
Branson said that the encounter left him "disturbed and saddened," and writes that what troubles him most about Trump is his recurring "vindictive streak."
Trump's self-obsession and need to settle scores contrasts heavily with the temperament and priorities of his opponent, Branson said.
Later, I remember contrasting the lunch with a one-to-one lunch I shared with Hillary Clinton. Here we talked about education reform, the war on drugs, women's rights, conflicts around the globe and the death penalty. She was a good listener as well as an eloquent speaker. As she understands well, the President of the United States needs to understand and be engaged with wider world issues, rather than be consumed by petty personal quarrels.
In an earlier blog post Branson said that Trump was "irrational, aggressive and he lacks informed ideas on how to grow jobs in America" and argued that he was "unfit for office."
[image: drserg / Shutterstock.com]
Have a tip we should know? tips@mediaite.com