Romney Advisor: Obama 'Doesn't Fully Appreciate' United States' 'Anglo-Saxon Heritage'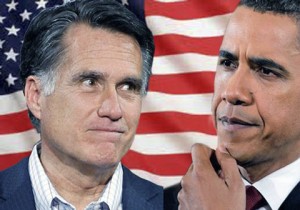 Advisors to Mitt Romney's presidential campaign told British newspaper The Daily Telegraph that Romney would be a better president regarding relations between Britain and the United States because he understands the "special relationship" between the two countries, claiming President Obama does not "fully appreciate" the two country's shared history and the United States' "Anglo-Saxon heritage."

RELATED: Obama Welcomes PM David Cameron To U.S.: British 'Really Lit Up' White House Back In The Day
The comments were made ahead of Romney's arrival in England tomorrow, kicking off an overseas tour that will also take the Republican presidential candidate to Israel and Poland. Romney will be meeting with Prime Minister David Cameron and his predecessor Tony Blair on Thursday.
In addition to the "Anglo-Saxon" comments, which both the Telegraph and ThinkProgress noted might come across as racially insensitive, Romney advisors made a stark contrast between Romney's foreign policy outlook and the president's.
"In contrast to President Obama, whose first instinct is to reach out to America's adversaries, the Governor's first impulse is to consult and co-ordinate and to move closer to our friends and allies overseas so they can rely on American constancy and strength," one told the Telegraph.

"Obama is a Left-winger," said another. "He doesn't value the Nato alliance as much, he's very comfortable with American decline and the traditional alliances don't mean as much to him. He wouldn't like singing 'Land of Hope and Glory'."

The two advisers said Mr Romney would seek to reinstate the Churchill bust displayed in the Oval Office by George W. Bush but returned to British diplomats by Mr Obama when he took office in 2009. One said Mr Romney viewed the move as "symbolically important" while the other said it was "just for starters", adding: "He is naturally more Atlanticist".
However, when asked what the difference in policy between Obama and Romney would be, one advisor admitted that regarding the European economic crisis, "I'm not sure what our policy response is."
h/t The Telegraph
[Image via]
Have a tip we should know? tips@mediaite.com
Josh Feldman - Senior Editor