Russian Officials Get Facebook to Shut Down Protest Event Page of Putin Rival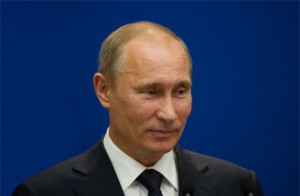 Russian officials used the powers of persuasion to convince Facebook to shut down an invitation page to a rally in support of a political opponent to Vladimir Putin. The news comes on the heels of North Korea using the power of hacking to effectively shut down an American movie mocking (and eventually killing on-screen) North Korean Leader Kim Jong-un.
To review, supporters of Mr. Putin's loudest critic–Alexei Navalny–created an event page for January 15, the day he is expected to learn his verdict in a highly-controversial embezzlement case that could send Navalny to a Russian prison for as long as a decade. According to the Russian RIA-Novosti news agency, the general prosecutor in the case was behind the event page's demise after he "demanded to limit access to a number of resources calling for an unsanctioned mass event, including social networking groups.
The Facebook event, called Dubbed the "Public gathering to discuss the verdict", already had over 12,000 people signed up before being taken down. As a result, only those non-Russian IP and only for non-Russian users can access the page.
Mr. Navalny has built his large grassroots following via his popular blog focusing on government corruption. He slammed the social media giant for capitulating so quickly to the Kremlin. "It's a rather unpleasant and surprising behaviour by Russian Facebook. I thought they would at least demand a court order rather than rush to block pages," he wrote on his personal page.
Michael McFaul, the former U.S. ambassador to Russia who stepped down from his post earlier this year, had this to say on Twitter:
We all make mistakes. @facebook should correct theirs in Russia asap. Current action — horrible precedent & bad for business

— Michael McFaul (@McFaul) December 20, 2014
Putin, who has portrayed the Internet in general as a "project of the CIA," has recently introduced new laws which empower the Government to block web pages deemed to include "extremist content" or to "promote participation in unsanctioned events."
[Image via Shutterstock]
— —
>> Follow Joe Concha on Twitter @JoeConchaTV
Have a tip we should know? tips@mediaite.com