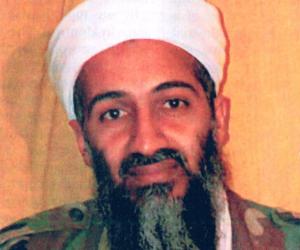 A member of the bin Laden family is coming forward to give a new account of the events surrounding the raid on Osama bin Laden's Abbottabad compound. Safia bin Laden, one of the terrorist leader's daughters, is said to have told Pakistani officials that her father was alive when he was captured, then killed at point-blank range on the ground floor of the compound.
There have been conflicting reports coming out of the White House (He was killed in a firefight… unless there was no firefight at all. He used his wife as a human shield, except, no, he totally didn't. He was armed when he was shot, or possibly only reaching for a weapon.), and accounts of what actually happened that day are further muddled with Safia's alleged testimony. Currently, the White House contends that bin Laden was killed on the second or third floor of the compound and that he was not "executed" in the fashion Safia describes.
Outside the Beltway's James Joyner echos the feelings and mounting frustration of many who just want to know what happened that day:
But the administration has not covered itself in glory in the public handling of the aftermath. As Stephen Green puts it, "The plan for killing Osama Bin Laden was perfectly conceived and as perfectly executed as any special forces operation since Israel's raid on Entebbe. But the follow-through has been strange at best, sometimes bordering on incompetence."
Expect the timeline of events to grow further twisted as more bin Laden family members and others at the compound speak out to Pakistan (and not, presumably, to the U.S.), while keeping in mind that, as Oliver North put it recently, it is often difficult to obtain a clear account of a military mission of this nature, at least not until all the details of the day are brought to light and everyone properly debriefed.
h/t UPI
Have a tip we should know? tips@mediaite.com