Sam Nunberg Blasts 'White Trash Scumbag' Corey Lewandowski: I'll Report Your 'Swampy' Lobbying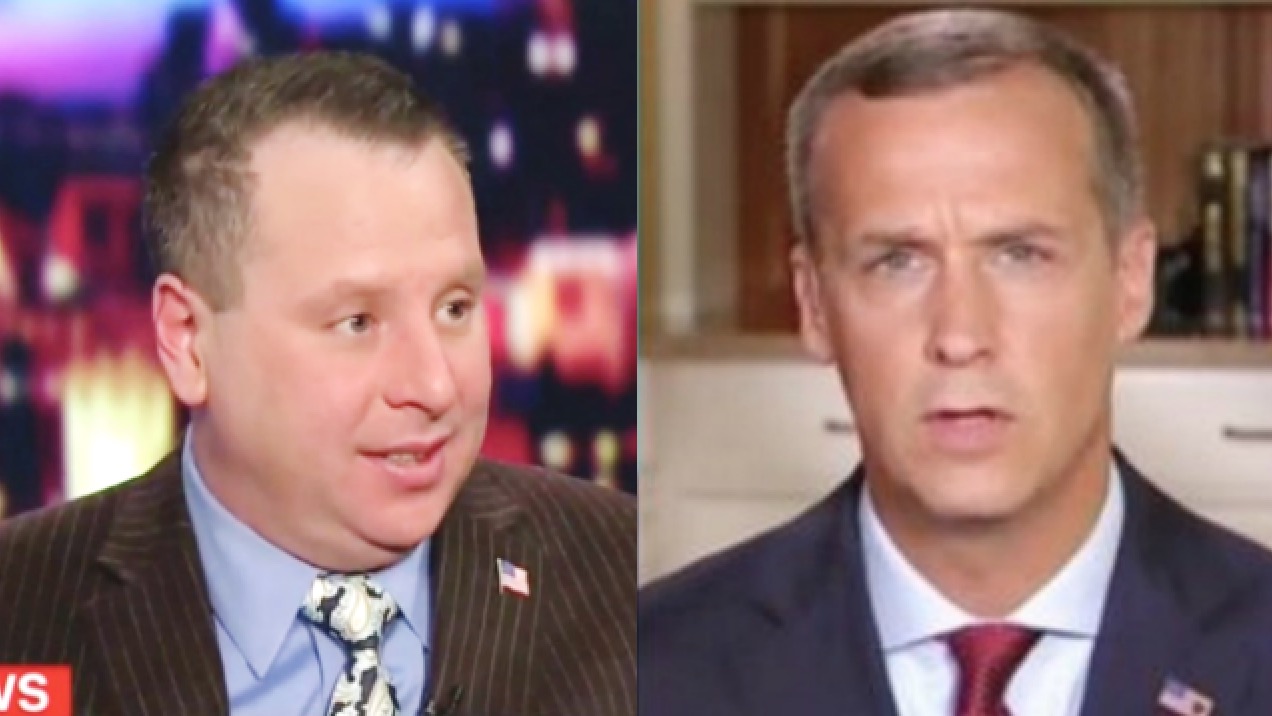 Hey, remember that time when Sam Nunberg went on an explosive, full-throttle media blitz that was equal parts highly entertaining and completely insane? Well, this sorta looks like that, but on Twitter.
It isn't clear what set off Nunberg on Tuesday morning, but he got online and threatened to take action against "white trash scumbag" Corey Lewandowski if the former Donald Trump campaign manager speaks about him ever again.
If CL ever opens his corrupt, scumbag, white trash mouth about me again I will file a complaint with the proper government body on his illegal & swampy foreign Islamist lobbying. Where's your WH job CL you white trash scumbag?!

— Sam Nunberg (@NunbergSam) August 28, 2018
He wasn't done yet though. Nunberg also called Lewandowski a "bottom dweller scumbag", dug up his old affair with Hope Hicks and cited the reports that he was pushed out of Trump's 2016 campaign because the president's children seriously disliked him.
FACT – Corey Lewandowski was a NH bottom dweller scumbag fired from AFP who conned his way into Trump Organization. The kids despise him which is why they shitcanned him. STALKER:https://t.co/xavTbhc2Ew

— Sam Nunberg (@NunbergSam) August 28, 2018
Never a dull moment.
UPDATE: Now Nunberg is fighting with Cheri Jacobus when she noted the reporting she did on the Trump campaign.
I had nothing to do with you – remind you that Super PAC was exposed after Roger & I left by two sources on background to WPOST.

— Sam Nunberg (@NunbergSam) August 28, 2018
oh I know all about how it was exposed, Sam. You may want to stop tweeting.

— Cheri Jacobus (@CheriJacobus) August 28, 2018
You don't know shit

— Sam Nunberg (@NunbergSam) August 28, 2018
keep telling yourself that, Sam. btw I spent 3 1/2 hours with the FBI plus dozens of other conversations. You're in over your head with me.

— Cheri Jacobus (@CheriJacobus) August 28, 2018
[Image via screengrab]
— —
>> Follow Ken Meyer (@KenMeyer91) on Twitter
Have a tip we should know? tips@mediaite.com