In the new ad for 'SARAH PAC' released Wednesday, the former governor and Vice-Presidential candidate appears to take credit for several GOP stars' election into office. And some conservative writers are repeating the ad's claim that Palin helped place these half-dozen Republicans in office.
While Ted Cruz has largely credited Palin, her influence in electing the others mentioned in the ad is, well, not so clear.
Most noteworthy, the ad specifically mentions Marco Rubio when listing all the successful candidates Palin supported. In fact, look closely and, in the portion detailing conservatives' need to scout out fresh new candidates, you'll see the ad even threw in a quick image of the Rubio family: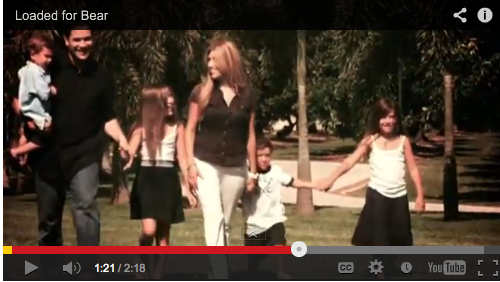 But does Palin have any standing to take credit for Rubio's election to the U.S. Senate? Short answer: No.
As Sunshine State News noted wrote yesterday in debunking the ad's implication, it was actually "Rubio's tireless grassroots campaigning around the state [that] is most often credited with his victory."
And Tampa Bay Times's Alex Leary wrote today, in a piece wryly entitled, "Marco Rubio, you didn't build that; Sarah Palin did":
In a new video, her PAC takes credit for picking winners from Ted Cruz to Marco Rubio.

But anyone who follows Florida politics knows Rubio kept a distance from Palin and she only showed interest after he was surging.

From a Nov. 8, 2010, Tampa Bay Times/Miami Herald story: Rubio had an opportunity to cozy up to tea party darling and former vice presidential nominee Sarah Palin, but his campaign never emphasized her support. "Marco, keep up the good work. Call me. Can I help ya?" Palin told a conservative blogger who asked about Rubio at a conservative gathering in New Orleans in April. He never did. In the final stretch of the campaign, when it was clear he would win, Rubio showed up to a big rally in Orlando featuring Palin. But he left before she came on stage, denying opponents a photograph that could be used against him in the future.
Notwithstanding Palin's (seemingly-endless) campaign of self-promotion, as she attempts to revamp her role within the movement, backing away from taking credit for Rubio's success would be a sensible starting point.
Photo: Bill Pugliano/Getty Images
Have a tip we should know? [email protected]