Scott Pruitt Denies Report He Pressed Trump to Fire Sessions and Let Him Run DOJ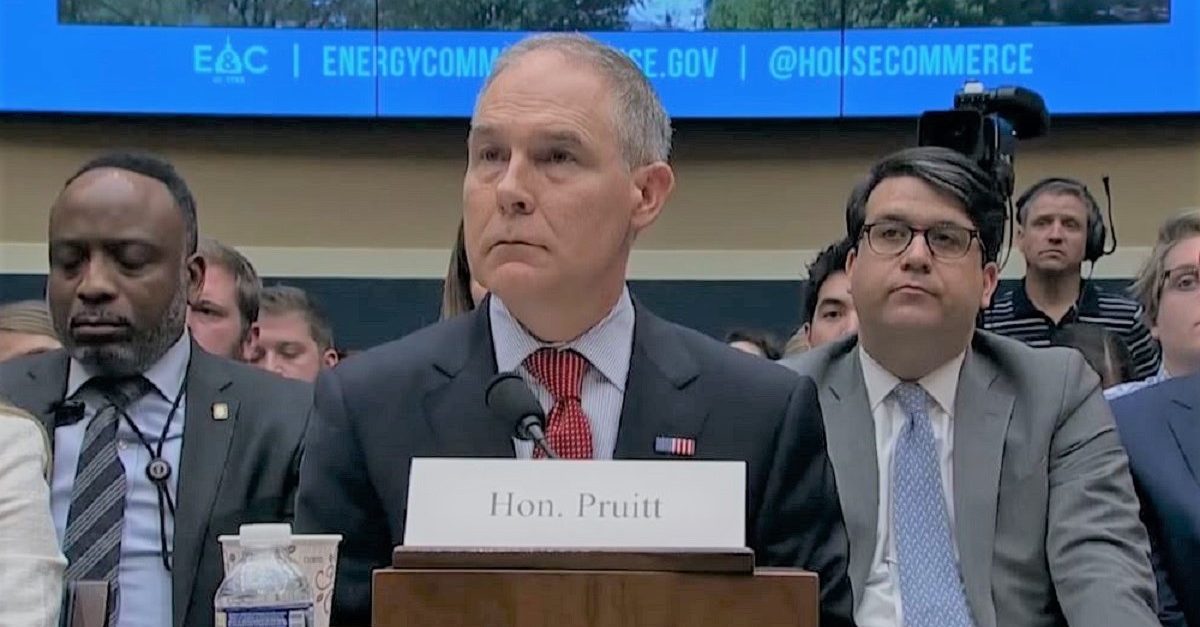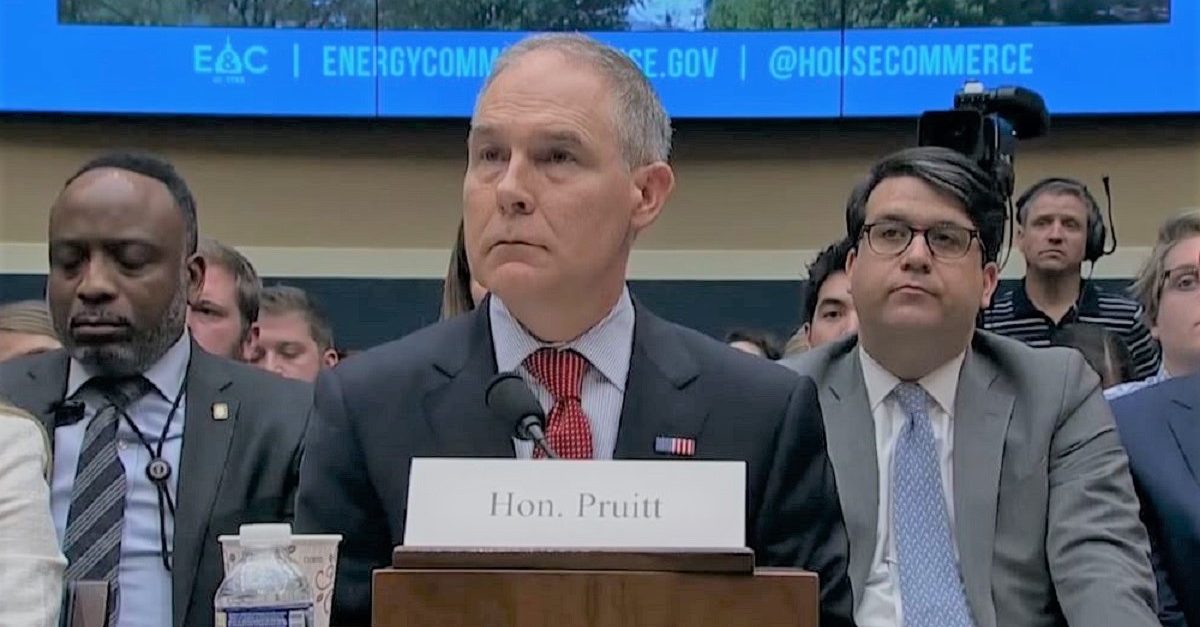 Donald Trump's embattled Environmental Protection Agency chief Scott Pruitt denied asking the president to fire Jeff Sessions and replace him as attorney general.
"This report is simply false," Pruitt said in a statement, referencing the CNN report on the matter. "[Attorney] General Sessions and I are friends and I have always said I want nothing more than to see him succeed in his role."
Per the CNN story that cited three sources who have knowledge about the meeting, Pruitt directly lobbied Trump about Sessions' firing in an Oval Office discussion. Given that Sessions is still attorney general and Pruitt is not, it is clear that the president did not take his advice and instead listened to the White House advisers who reportedly strongly pushed back against the idea.
While Trump has continually complained about Sessions and his decision to recuse himself from the probe into Russian election tampering, the president has stood by Pruitt and applauded his work as "fantastic," even though the EPA head his dealing with numerous investigations into his questionable spending habits and the misuse of his high ranking position.
However, the White House has not remained silent about Pruitt's numerous scandals.
"We are aware of the numerous reports and the president is looking into those," a White House spokesperson recently said. "But we don't have any announcement to make."
[image via screengrab]
Follow the author on Twitter (@calebecarma).
Have a tip we should know? [email protected]