Senior Trump Aide and Rumored Hope Hicks BF Resigns After Both Ex Wives Accuse Him of Abuse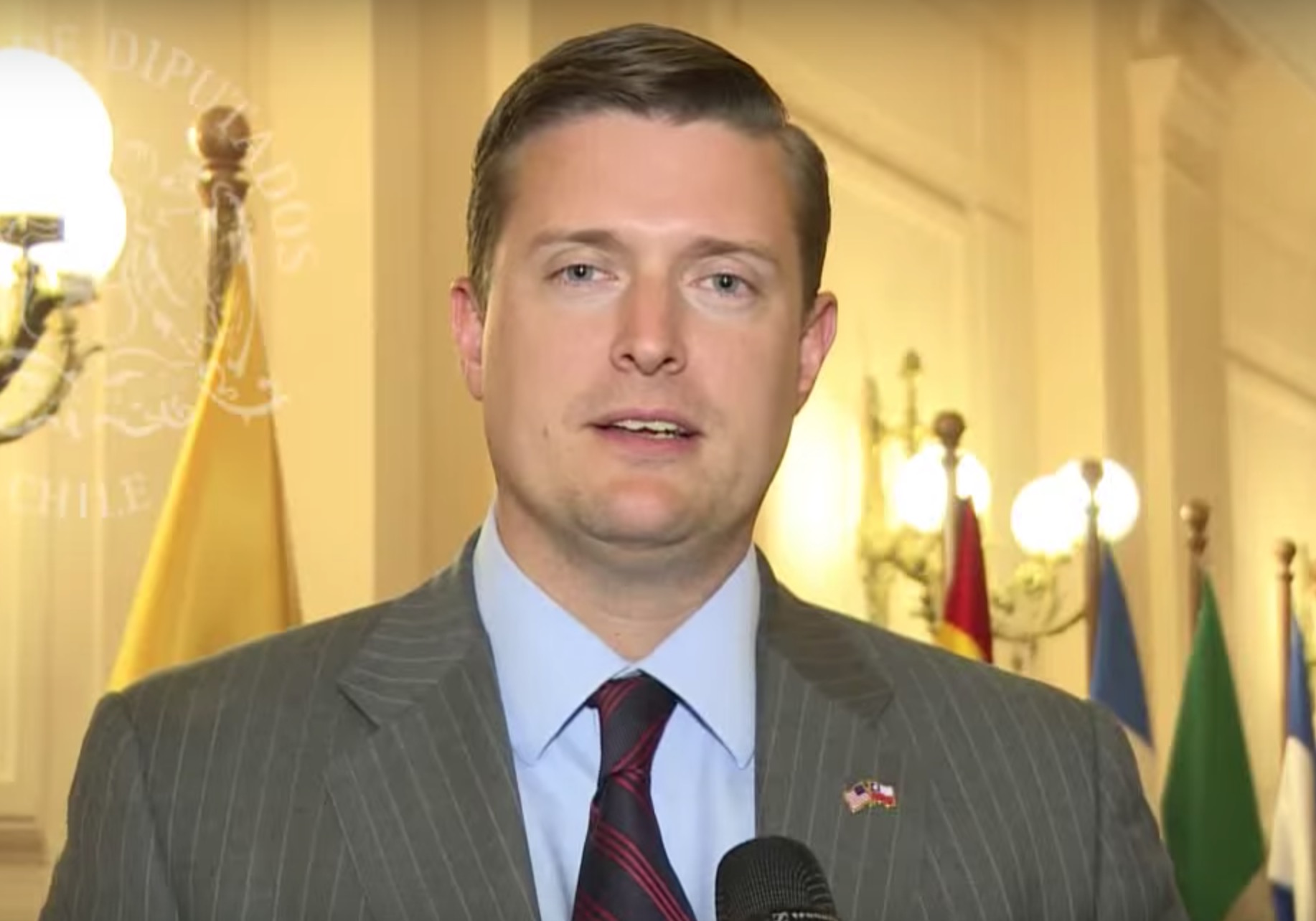 White House senior aide Rob Porter resigned on Wednesday after both of his ex wives came forward to accuse him of extensive emotional and physical abuse.
Jennifer Willoughby first spoke to the Daily Mail on Tuesday night, detailing "her abusive marriage" to the White House staff secretary described as one of the most important figures in the West Wing.
She claimed Porter once dragged her out of the shower naked, and was verbally abusive, calling her a "fucking bitch" on the pair's honeymoon. And in 2010, following their separation, she filed a protective order against Porter after he refused to leave their apartment.
And then, in another Daily Mail report out Wednesday morning, Porter's first ex-wife Colbie Holderness accused the WH aide of choking, punching and abusing her during their five-year marriage.
Holderness, a senior analyst for the U.S. government, said that she and Willoughby were interviewed by the FBI when Porter was vetted for security clearance for his White House job.
Though both women told the FBI that Porter had abused them — and Holderness even shared photos of her injuries — he kept his job in the White House, though he reportedly never received security clearance.
FIRST wife of Trump aide Rob Porter says he CHOKED and PUNCHED her… and the FBI know all about it https://t.co/qSkGuFfG8g pic.twitter.com/eZnMgryHA8

— Daily Mail US (@DailyMail) February 7, 2018
Holderness described her ex-husband, who she married in 2003, as "a bit of a monster," and said that while they were dating he was "verbally abusive and emotionally abusive."
"He would belittle me constantly about my weight, my sexiness, how good I looked to him or didn't look to him," she said.
The abuse turned physical, according to Holderness, when the pair were on their honeymoon and Porter kicked her. The physical abuse escalated from there, with Holderness claiming Porter later choked her and punched her in the face while on vacation in Italy.
The allegations leveled against Porter — a powerful figure in the Trump administration who is rumored to be dating communications director Hope Hicks — have reportedly sent the White House into chaos:
Lots of meetings/freneticism at 1600 Penn today over fate of Rob Porter, subject of several stories (with pictures) last night and this morning accusing him of abusing his ex-wives.

— Josh Dawsey (@jdawsey1) February 7, 2018
Porter denied the claims in a statement, calling them "slanderous and simply false."
Statement from Porter pic.twitter.com/rIOV7Rs0GL

— Maggie Haberman (@maggieNYT) February 7, 2018
White House Chief of Staff John Kelly defended Porter, calling him "a man of true integrity and honor."
"He is a friend, a confidante and a trusted professional," Kelly added. "I am proud to serve alongside him."
Per Axios, Kelly was one of the senior officials who tried to convince Porter to "stay and fight."
Porter, who was Sen. Orrin Hatch's chief of staff before he joined the White House, was reportedly empowered by Kelly after the retired general became chief of staff. He had the very important job of controlling the flow of information going to President Donald Trump's desk.
Press Secretary Sarah Huckabee Sanders stated she has "worked directly with Rob Porter nearly every day for the last year and the person I know is someone of the highest integrity and exemplary character."
UPDATE 1:50 p.m. EST: Sanders responded to a question on Porter's resignation during Wednesday's press briefing:
"He is going to be leaving the White House. It won't be immediate. But he is resigning from the White House but is going to stay on to ensure there's a smooth transition moving forward."
[image via screengrab]
—
Follow Aidan McLaughlin (@aidnmclaughlin) on Twitter
Have a tip we should know? tips@mediaite.com
Aidan McLaughlin - Editor in Chief