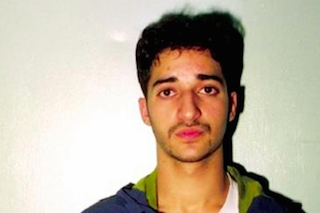 The Maryland Court of Special Appeals has approved the appeal application of Adnan Syed, the subject of the popular podcast Serial, and will hear new arguments in his case. Syed's lawyers petitioned the court based on the supposition that his original lawyer, Christina Gutierrez, did not effectively defend her client.
"It's the first step in a pretty long process but we're extremely happy," Syed's attorney, C. Justin Brown, said in statement, indicating that the appeal will be heard in June of this year.
Syed was convicted of murdering his high school girlfriend, Hae Min Lee, back in 1999 and his story caught the interest of millions last fall when This American Life's Sarah Koenig reinvestigated over several weeks for Serial.
In a new comment on Serial's website, Koenig described the next chapter of Syed's story this way:
In Episode 10 of the podcast, I reported that this appeal was alive by a thread. Now, I'd say it's more of a … well-made string, maybe. Like the nylon kind. Because it means that the Court of Special Appeals judges think the issues Adnan raised in his brief are worth considering. That's a pretty big hurdle for any appellant to clear.
Koenig added that it is "quite possible" Syed's case ends up in Maryland's highest court, the Court of Appeals, as the prosecution is likely to appeal any relief granted to the defendant.
Syed's attorneys will likely use this new opportunity to present evidence based on an affidavit from potential alibi witness Asia McClain, who, as Koenig revealed on the podcast, claims to have seen Syed in a local library at the time he was allegedly committing the murder. Her testimony was never presented at trial and McClain just recently denied claims that she had recanted her original story.
[Photo via screengrab]
— —
>> Follow Matt Wilstein (@TheMattWilstein) on Twitter
Have a tip we should know? tips@mediaite.com