Seth Rogen: 'We Did More Research' on Killing Kim Jong Un For The Interview Than Trump Has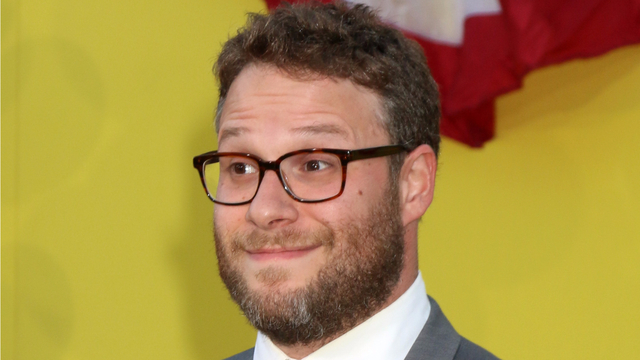 President Donald Trump has been talking and Tweeting a lot about "dealing with" North Korea:
I have great confidence that China will properly deal with North Korea. If they are unable to do so, the U.S., with its allies, will! U.S.A.

— Donald J. Trump (@realDonaldTrump) April 13, 2017
But, recently, Ana Marie Cox suggested that it's actually possible the President doesn't know who the current leader is. He recently referred to him as "this gentleman," and he suggested that President Bill Clinton was "outplayed" by him. The thing is, when Clinton was president, Kim Jong Il was the leader. Now, it's his son, Kim Jong Un.
Guys. Guys. I don't think Trump knows who's the leader of North Korea. https://t.co/Gm1o6xV4AD pic.twitter.com/JYtGKIDJde

— Ana Marie Cox (@anamariecox) April 18, 2017
Seth Rogen is no fan of the President's and has no problem expressing it. Yesterday, he took to Twitter and said he thinks that he did more research on killing Jim Jong Un for his movie, The Interview, than Trump has on actually doing it:
I think we did more research for our movie about killing Kim Jong Un than trump is in to actually killing him. https://t.co/2YyBPP84FL

— Seth Rogen (@Sethrogen) April 18, 2017
The Interview, of course, was Rogen's movie that he made with James Franco in 2014 about killing Jong Un. After hackers' threatened to attack the New York City premiere, however, its widespread release was cancelled, though the film was played at certain theaters and was made available for streaming a short time later.
[image via Kathy Hutchins / Shutterstock.com]
Have a tip we should know? tips@mediaite.com