Snowden: I Reported NSA Issues to Gov't Officials, None 'Took Any Action to Address Them'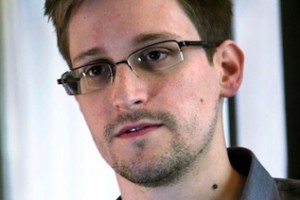 Edward Snowden recently provided testimony to the European Parliament on surveillance programs abroad, and The Washington Post reports that Snowden brought his concerns to officials before he sought out to get the information he had to journalists.
The transcript [PDF] of Snowden's statement and answers to inquiries features words of warning from Snowden about the dangers of mass surveillance and how, in his words, "no western government has been able to present evidence showing that such programs are necessary." He argues that "suspicionless surveillance" makes people less safe, and asserted to the members of the committee he had more power than many would have been comfortable with.
"I am telling you that without getting out of my chair, I could have read the private communications of any member of this committee, as well as any ordinary citizen. I swear under penalty of perjury that this is true."
One of the questions Snowden faced was whether there are "adequate procedures" to report wrongdoing. Snowden says absolutely not, and on top of that, reporting any concerns "is much more likely to result in your being flagged as a troublemaker than to result in substantive reform."
The follow-up question to that was whether Snowden himself pursued internal avenues before trying to go public. This is what Snowden had to say.
I had reported these clearly problematic programs to more than ten distinct officials, none of whom took any action to address them. As an employee of a private company rather than a direct employee of the US government, I was not protected by US whistleblower laws, and I would not have been protected from retaliation and legal sanction for revealing classified information about lawbreaking in accordance with the recommended process.
One of the criticisms of Snowden since he went public is that he had other avenues to pursue to make his concerns known instead of going public.
[h/t WaPo]
[photo via screengrab]
— —
Follow Josh Feldman on Twitter: @feldmaniac
Have a tip we should know? tips@mediaite.com
Josh Feldman - Senior Editor