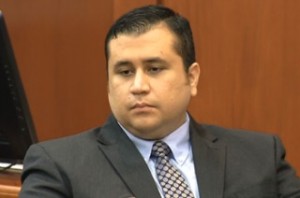 So you know that whole George Zimmerman celebrity boxing match thing that everyone thought was a bad idea for just any number of reasons and how you breathed a sigh of relief when it was called off? Well, guess what. It might still be on! Philadelphia magazine is reporting that Damon Feldman hasn't yet decided definitively whether to end it or not yet, so it's still all up in the air as to whether the fight of the year of the decade of the century is still on or not.
First off, the very conclusive tweets Feldman sent out over the weekend announcing the fight's cancellation have been deleted. He has a few tweets still up, including one saying he's "done with Zimmerman," but that might not entirely be the case. Feldman told Philadelphia he's still figuring things out today and will be holding a press conference on Tuesday to clear the whole thing up.
Feldman told TheSource that as of now he has a "plan" to keep this thing going.
"I sent those tweets because I went through an emotional situation. I looked at my kids and I got emotional. I didn't sleep for three days because I'm trying to figure out how this thing happened. As of right now, the fight is not canceled… Zimmerman still wants to fight but I'm trying to find out what direction to go in. I have a plan, though."
Now meanwhile, TMZ's telling a bit of a different story, saying that Feldman's definitely out, but the online streaming service FilmOn is now running in and promising a "very bloody event," "like Fight Club." Oh, and DMX reportedly won't be the challenger now.
So.
[photo via screengrab]
— —
Follow Josh Feldman on Twitter: @feldmaniac
Have a tip we should know? tips@mediaite.com
Josh Feldman - Senior Editor