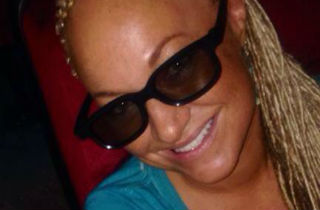 A part-time college professor, civil rights activist and NAACP leader in northwest Washington state is under fire for allegedly making false claims regarding her race and ethnicity.
According to the parents of Rachel Dolezal, the 37-year-old began disguising her appearance nearly 10 years ago — around the same time that the family adopted four African-American children. Dolezal's ancestry is actually a mixture of Czech, German and Swedish.

When contacted by the Spokane Spokesman-Review, Dolezal wouldn't go into detail about the controversy — especially since possible legal action may result. She did, however, discuss whether or not she was actually African-American in ambiguous terms:
"That question is not as easy as it seems," she said after being contacted at Eastern Washington University, where she's a part-time professor in the Africana Studies Program. "There's a lot of complexities … and I don't know that everyone would understand that."

Later, in an apparent reference to studies tracing the scientific origins of human life to Africa, Dolezal added: "We're all from the African continent."
The community apparently credits Dolezal with "re-energizing the Spokane chapter of the NAACP," as well as many other volunteer appointments — including the Office of Police Ombudsman Commission. However, with her parents' claims and other revelations coming to light, all is being questioned. Especially since Dolezal identified herself as "African-American" in government and official records.
According to past Spokane NAACP president James Wilburn, this isn't the first time Dolezal's claims of ethnic and racial identity have been questioned. "It was discussed among close [NAACP] members to me," he says while noting that they "kept it like that."
[h/t Spokane Spokesman-Review]
[Image via Facebook]
— —
>> Follow Andrew Husband (@AndrewHusband) on Twitter
Have a tip we should know? tips@mediaite.com