SportsGrid.com To Be Acquired By RotoExperts, New Site To Become 'The Ultimate Sports & Fantasy Destination'
Mediaite Sister Site SportsGrid.Com To Be Acquired By RotoExperts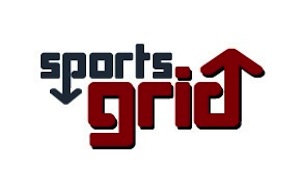 As was reported on SI.com today, I am thrilled to announce that my web property SportsGrid.com will become the building block for a major fantasy sports media company led by industry leader RotoExperts. Fantasy sports has become a huge business with most of the major media players from ESPN to Yahoo to CBS now having a significant presence.
The goal of the new SportsGrid, powered by RotoExperts, is to create the most significant independent sports fantasy media company. SportsGrid fans will continue to see the same smart, opinionated, fun stories they have come to appreciate, the only difference will be that there will also be additional fantasy news and information on, and throughout, the site as well. By this summer, we will combine (and expand) both entities on to one platform while maintaining the sensibility of each. This is a really exciting development for us and the site!
Here is the release:
NEW YORK, NY — (February 25, 2012) RotoExperts, the leader in providing Fantasy Sports content, announced today a definitive agreement to acquire SportsGrid.com; the trendy, popular sports news and opinion web site from The Abrams Media Network. The acquisition will result in a new media enterprise, with a multi-platform fantasy sports and news portal, offering a complete interactive experience for those seeking the best and most up-to-date fantasy gaming information and advice, along with the most current sports news, analysis, entertainment and opinion.

"Powered by" RotoExperts, the new entity, which will live on what is currently SportsGrid.com, will provide timely, reliable coverage of both fantasy and sports news while developing and delivering new apps and games for the fantasy industry. The addition of SportsGrid will enhance revenue through the sale of RotoExperts' popular premium products and services, while continuing to share the most exciting and awe-inspiring moments both on and off the field that SportsGrid has covered since its launch in 2010. Now for the first time in one place, sports fans can find the best fantasy sports content, along with coverage of athletes, teams and coaches that extends beyond the playing field.

Known to many from its successful program on SiriusXM Fantasy Sports Radio, RotoExperts, the authority on fantasy sports, will continue to headline one of the signature programs on the channel, occupying the 6am-11am drive slot on Sirius Ch. 210 (XM 87) while featuring popular show hosts, including Scott "The King" Engel, Adam Ronis and Dr. Roto. This acquisition will now pave the way for development of a robust video platform, providing 24-hour daily fantasy sports video content.

Louis M. Maione, founder of RotoExperts, who will be CEO of the new entity, said, "We have long been seeking to build out our web presence and create a major fantasy video channel. I could think of no better partner than SportsGrid to help us quickly turn that into a reality."

Dan Abrams, founder of SportsGrid.com and the Abrams Media network of sites said, "Lou and RotoExperts have created a well-respected brand name with multiple revenue streams that most content creators would envy. This will offer additional avenues to monetize SportsGrid's significant traffic and lead to a formidable and unique video platform."

Terms between the two privately held companies were not disclosed.

Serving the fantasy community since 2008, RotoExperts has long been the leading provider of syndicated fantasy content for some of the most recognized and successful sports franchises and publications in the industry. Fueled by SportsGrid's news, videos, and opinion about sports as seen through the eyes of the media-addicted fan, the infused company will immediately have a web presence reaching well over 2.5 million monthly unique visitors. In addition to robust fantasy content and daily blog posts, the SportsGrid proprietary "Power Grid" will be resurrected to objectively track sports figures across a multitude of categories based on their real-time relevance providing a unique reader experience like no other.
Have a tip we should know? tips@mediaite.com