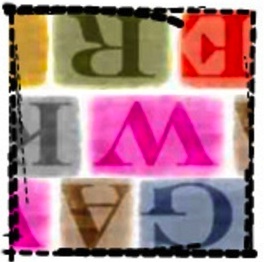 Gawker is losing one of its longest tenured writers, Alex Pareene, after it was reported by John Koblin at the New York Observer that he was leaving Nick Denton's employ for Salon's "War Room" blog.
Pareene is the latest in a succession of departures from Gawker in the past few months which began with now former Editor in Chief Gabriel Snyder being essentially fired when he decided not to accept another position to allow incoming Editor in Chief, Remy Stern to take his post. Nick Denton acquired Stern's "Cityfile" at the same time he was anointed atop of the masthead of Gawker.com. Soon afterwards, weekend editor Foster Kamer followed Snyder out the door to take a position on the "Running Scared" blog for The Village Voice and later John Cook, who brought a solid investigative journalism angle to Gawker that it had been lacking for some time, left for a position as senior national reporter/blogger at Yahoo News.
What has caused the perceived exodus from Gawker? It seems like there is a lack of job security based on the fact that Snyder was let go despite impressive results during his tenure, increasing page views and uniques at a healthy clip. If Snyder could be fired even after doing everything asked of him, morale was sure to dip and perhaps caused others to seek more solid ground elsewhere. It doesn't seem like a money play, as Gawker actually pays their contributors rather well, as I can attest myself as a one-time contributor. I can't speak for those who left but I'm guessing this wasn't the case, but could have been a factor.
A New York Magazine article detailing the arrival of Remy Stern alluded to the tension lingering around the Gawker office after Snyder's dismissal.
"Nick's lack of loyalty to those who build his sites and make him even richer is troubling, for those inside and outside the company," said one Gawker Media editor. Another fretted about a consistent sentiment among the staff that even the strongest team members could be fired at any time.
Denton has always been a hands on boss, and getting too involved with the day to day operations could have caused some friction. Gawker is his baby and he has every right and duty to make sure it is being led in the direction he deems most appropriate, and in the past has proven he's right when everyone else is scratching their heads. He sold off a number of Gawker properties in 2008 and streamlined his operations to prepare for a downswing in advertising business and was able to keep Gawker well into the black during a recession.
As we noted before the footprint of former Gawker staff in the NY media landscape is impressive, absurdly so when one also considers the scale of their influence. Staff turnover is nothing new in a business as itinerant as blogging, particularly at Gawker. And if this sudden change of staff is to be considered a storm, it's certainly one that Denton has weathered before and come out stronger.
This article has been updated since initial publication.
Have a tip we should know? tips@mediaite.com