Steve King Ripped Congressional Black Caucus in 2017 Interview: 'Grievance Committee' That 'Hijacked' MLK's Movement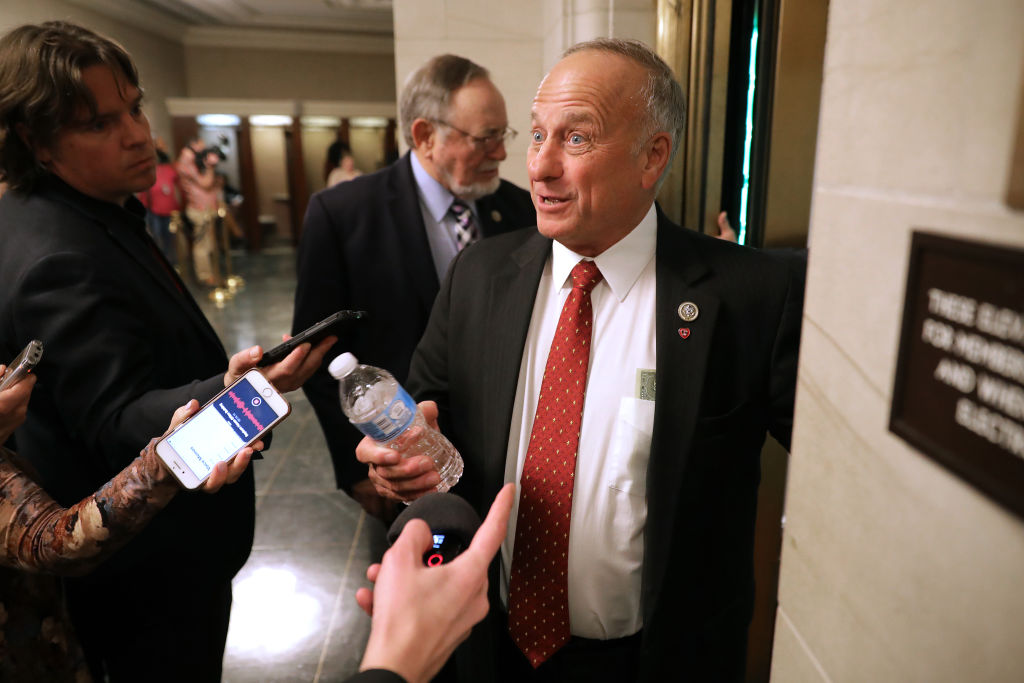 Republican Congressman Steve King appeared on the far-right Freedomain Radio podcast in 2017 and complained about the Congressional Black Caucus, a new report by CNN's KFILE investigative team revealed.
The Iowa Republican — who has a colorful history of trafficking racism and has been rebuked by the NRCC as recently as last month for his extreme rhetoric — sat down with Stefan Molyneux for the 45-minute interview last September.
According to the CNN report, King berated the Congressional Black Caucus, calling it "the self-segregating congressional black caucus" that had hijacked the message of Martin Luther King Jr.
"They more or less hijacked his movement and turned it into their grievance committee and now they're pressing all of us for special benefits based upon race," he reportedly told Molyneux.
King also complained during the interview about immigration reform over the past half century.
"Ted Kennedy said, 'this won't change the demographic makeup in America,' and he meant there'll be just as many Irish coming in as there used to be. And of course, that didn't turn out to be true," King reportedly said. "And now we have people kneeling on the sidelines at the pro football games out of disrespect to our flag and what it stands for."
Have a tip we should know? [email protected]