'Stop Watching Us': Celebrities, Activists Band Together for Anti-NSA Video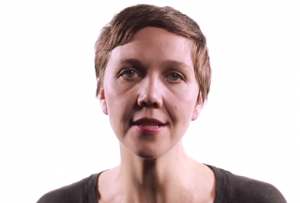 What do Daniel Ellsberg, Oliver Stone, and Maggie Gyllenhaal have in common? They're all disturbed by this year's big revelations about the National Security Agency, and they've all teamed up with the Electronic Frontier Foundation to make a video with one unified message: Stop Watching Us.
The video mixes celebrities with activists and writers like Ellsberg, Lawrence Lessig, and Phil Donahue, as well as a number of NSA whistleblowers. John Cusack warns at one point, "In the surveillance state, democracy itself is dead."
Compared to other celebrity videos for political causes, this one features only a scant few Hollywood stars (Gyllenhaal, Stone, Cusack, and Wil Wheaton), presumably due in part to the implicitly anti-Obama tone of the video. When the initial NSA reports came out, only a scant few celebrities slammed the Obama administration for it, including Cusack, who went so far as to compare Obama to Richard Nixon.
The Blaze touted the video as "A Politically Charged Celebrity Video You May Actually Agree With," and The Daily Caller used its report to take some overtly snarky jabs at the celebrities involved, while Breitbart found it odd that President Obama was not mentioned by name, though given past direct criticisms of the president by Cusack, Stone, and others in the video, as well as the very blatant Nixonian imagery in the ad, it's doubtful Obama was not intended to be one of the ad's primary targets.
Watch the video below:
[h/t Gawker]
[photo via screengrab]
— —
Follow Josh Feldman on Twitter: @feldmaniac
Have a tip we should know? tips@mediaite.com
Josh Feldman - Senior Editor