TBT: Seb Gorka's 2007 Dissertation Argued Against Using the Term 'Radical Islamic Terrorism'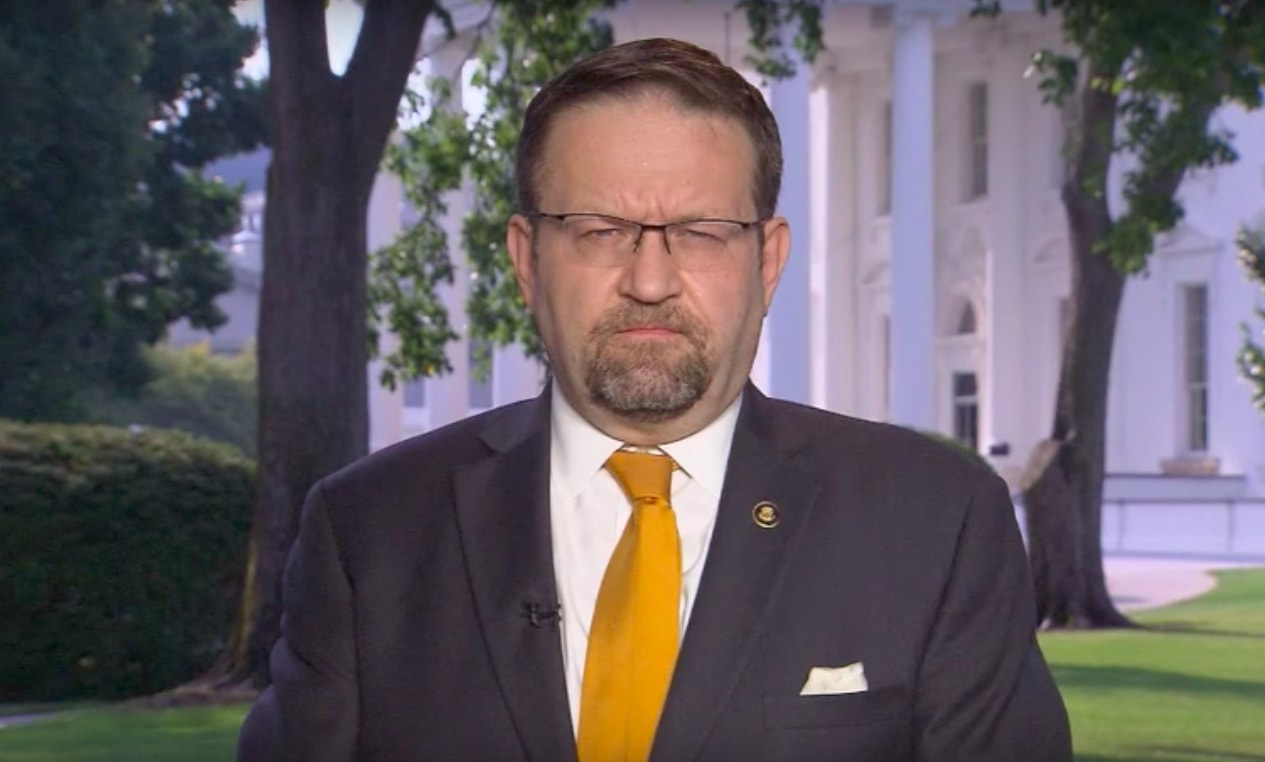 Sebastian Gorka, a White House adviser and steadfast defender of President Donald Trump across cable news screens, can often be seen touting the new administration's use of Trump's favorite term: "radical Islamic terrorism."
Gorka has been the foremost champion of Trump's explicit use of the phrase, also bashing the previous administration for avoiding it. In a tweet following Trump's first address to Congress in which he used the term, Gorka tweeted that "After 8 years of obfuscation and disastrous Counterterrorism policies those 3 words are key to Victory against Global Jihadism."
During the 2016 campaign, Trump frequently attacked then-President Barack Obama for declining to use the phrase (he, like President Bush before him, preferred "violent extremism"), claiming terror could not be stopped unless leaders employed it:
When will President Obama issue the words RADICAL ISLAMIC TERRORISM? He can't say it, and unless he will, the problem will not be solved!

— Donald J. Trump (@realDonaldTrump) November 15, 2015
But there was a reason Obama and his administration's officials refused to use the term: they argued it lumps the billions of Muslims in the world together with extremists — who have perverted the faith to their own violent ends — thereby hindering America's ability to work with Muslim allies to defeat terror. Even H.R. McMaster, Trump's national security adviser, agrees that using the phrase is counterproductive.
Curiously enough, back in 2007, Gorka agreed with that consensus.
In his PhD dissertation, written while at Corvinus University in Budapest, Gorka argued against putting a religious label on extremists. A screen cap of that section:

As one can see above, he wrote that commonly used adjectives like "Muslim, Islamic or Islamist terrorism" do "a great disservice to law abiding Muslims everywhere and also add an undeserved sense of quasi religious legitimacy to murderous terrorists that have little in common with the teachings of the Koran or Mohammed."
"As a result I will shy away from using such popular yet inflammatory phrases and will employ what I believe to [be] more accurate labels, such as transcendentally informed terrorists," he concludes.
It seems that since hopping aboard the Trump Train, "transcendentally informed terrorists" just doesn't have the same ring to it.
[image via screengrab]
—
Follow Aidan McLaughlin (@aidnmclaughlin) on Twitter
Have a tip we should know? tips@mediaite.com
Aidan McLaughlin - Editor in Chief