The Baldwin Effect: Here's Three Other Stars Who Should Play Cable News Host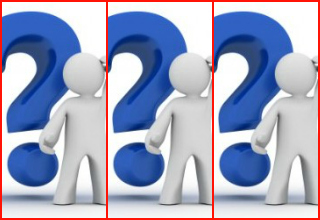 Upon breaking the news on that whole Alec Baldwin-to-MSNBC-for-a-weekly-show-thing last week (shameless, I know), the same question keeps popping up in my head:
Why aren't we seeing more celebrity hires like this?
After all, cable news is obviously trending more towards info-tainment and opinion. And Hollywood stars have no shortage of the latter. But the movie business pays better than being, say, a weekly host on MSNBC, CNN or Fox News, so why would anyone trade one for the other?
The answer is… he or she wouldn't have to trade anything: A weekly show is something that doesn't necessarily take much time out of a schedule. There's no need to fly anywhere (Sarah Palin, for example, had a custom studio built inside her Alaska home by Fox), no need to sit in show planning meetings all week (just join over video or audio conference if needed). The guests get booked by bookers, the opening and teases all written for the host by writers and producers. Easy, breezy stuff for a professional actor…
As for monetary aspect, it could all go back to a question posed by Bud Fox to Gordon Gekko: "How many yachts can you waterski behind? How much is enough?" Simply put, some celebrities may chose to mimic Baldwin because (A) they have more money than they can possibly spend over a lifetime, or, (B) they may still be relevant, but aren't getting the big roles they once did and therefore want to get back in the spotlight on a consistent basis. In doing so, he or she can also advance a passion of theirs outside of acting (political stances, charities, general opinions, all of the above) which may be more important at this stage of their life, their career.
So who would be my top three choices for Fox News, MSNBC and CNN?
Funny you asked…
Fox News: Gary Sinise/Lieutenant Dan.
Wanna feel old? Forrest Gump will be celebrating its 20-year anniversary next year. Yikes. Tom Hanks was magnificent in the lead, sure (although how the film—which was obviously excellent—beat out the even more-superior Shawshank Redemption for Best Picture still vexes me). Sinise's turn as the aforementioned Dan Taylor was not fully appreciated by the Academy as well (edged out for Best Supporting Actor by Martin Landau in Ed Wood …Samuel L. Jackson also was in the running for his tremendous work in Pulp Fiction). Wow, what a year for movies.
Anyway, since Gump's rise to iconic status, Sinise has been deeply involved in veterans' charities via the Gary Sinise Foundation, raising millions in the process and performing dozens of shows overseas at military bases. As some of you have seen, this has led to regular appearances on Fox News to promote said charities and highlight veteran issues. As for ideology, the 58-year-old donated to the McCain and Romney campaigns in '08 and '12, respectively. Sinise's nine-year run on CSI: New York ended in February, so no CBS/Fox conflict or time restraints to worry about either.
MSNBC: Jay-Z.
I know. I know…they already have Alec Baldwin. But with the weekend lineup still being built, why not a Saturday night show at 11:00 PM for Mr. Beyoncé? Note: The Lean Forward network is #1 with black audiences over Fox, CNN and HLN. Adding the likes of a Jay-Z—who may have more access to President Obama than most of his cabinet—will only expand that audience further. Format could be celebrity and athlete interviews, particularly Jay-Z's powerful friends in the entertainment and sports business (and there are many), but politics and African-American issues–a big deal on the media front post-Zimmerman–would obviously play a role as well.
Since Arsenio Hall left the scene, no black men (or women) have occupied a primetime spot in a talk-show host capacity on a major network. And while MSNBC on weekends ain't exactly like sitting in Johnny Carson's old seat, it's certainly a start.
CNN: Angelina Jolie.
Before dismissing this idea, hear me out…
I get that Jolie is one of the most famous people on the planet and operates in a different stratosphere than 99.9 percent of the population. But she hasn't done a film of any kind since 2011, and outside of Salt 2's release scheduled for, um…2015, her itinerary looks extremely light on the entertainment front. The last movie she headlined that generated any kind of serious box-office money (See: North of $120 million) was Mr. and Mrs. Smith. And in another "Wanna feel old?" moment, that flick (which felt like it was released five minutes ago) is already eight years old.
So with the Hollywood career not what it used to be, and with something like 21 kids at home to raise, what better way to stay busy-without-being-truly-busy than hosting a CNN program that largely focuses on international humanitarian crises and/or compelling human-interest stories, complete with interviews with experts on said topics? To help lessen Angie's load, CNN could mix in a few packages from its deep international resources on similar topics as well.
No one doubts Jolie's passion for helping those in need regardless of geography. And what better way to help spread the word than doing a weekly show on an network with an unmatched international footprint, and one in the midst of rebranding itself toward more human interest stories to boot. To that end, perhaps it wouldn't take a fortune to sign Jolie if she's sold more on the mission and less on the mula.
Likelihood of any of these happening? Not bloody likely at all…but somebody's got to think outside the box during the dog days of August, yes?
Regardless of who makes the jump next from Tinseltown to talk show, one pattern is abundantly clear:
Alec Baldwin may be the first to do so in a long time.
But he certainly won't be the last.
——
Follow Joe Concha on Twitter @ConchSports
Have a tip we should know? tips@mediaite.com