At 9:00 PM Tuesday night, the State Department released the latest trove of Hillary Clinton's emails. Because Clinton selected which emails to turn over to State, there was never any chance of some huge smoking gun emerging. But reporters wading through the 3,000 pages of emails did manage to find some meatier parts.
First, the more amusing revelations, than the serious ones.
Amusing
1. Hillary Clinton really doesn't know how to work a fax machine. (Apparently, she thought the phone had to be off the hook to work.)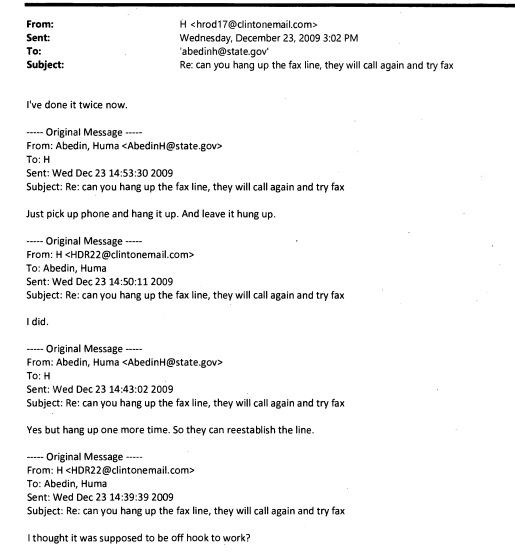 2. Clinton randomly told Obama advisor John Podesta to wear warm socks when he went to bed.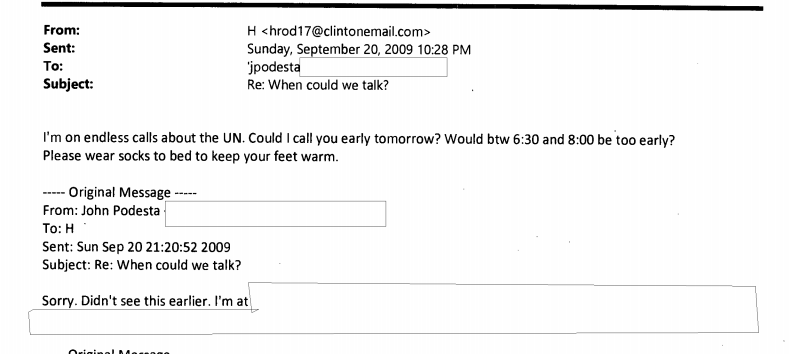 Grandmotherly affection aside, it's likely Clinton is speaking in code here, perhaps saying that someone was getting "cold feet."
3. Clinton met with "Santa" a lot in July.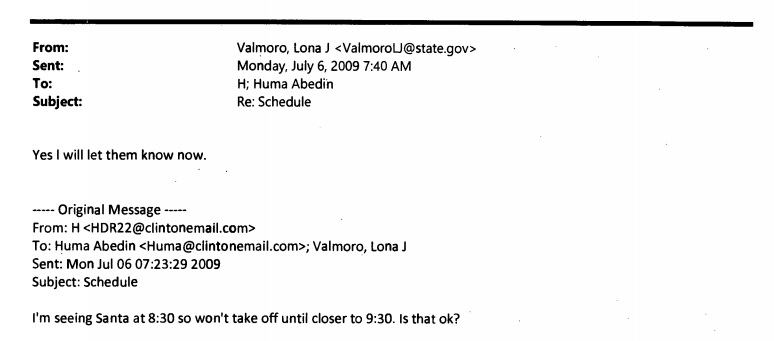 Again, Santa might be nickname or code for someone who isn't the fat, jolly incarnation of Christmas spirit.
4. She makes other people fetch her iced tea.

(I didn't think this was all that noteworthy, but other outlets are having a heyday with it.)
The Serious
1. Clinton had claimed that Sidney Blumenthal, the Clinton ally accused of influencing State Department policy for personal gain, was just an "old friend" who "sent me unsolicited emails." But at least one email shows that Hillary actively sought Blumenthal out, even emailing him late into the night.

2. Former Obama advisor David Axelrod, who claimed he knew nothing about Hillary Clinton's private email, has some explaining to do.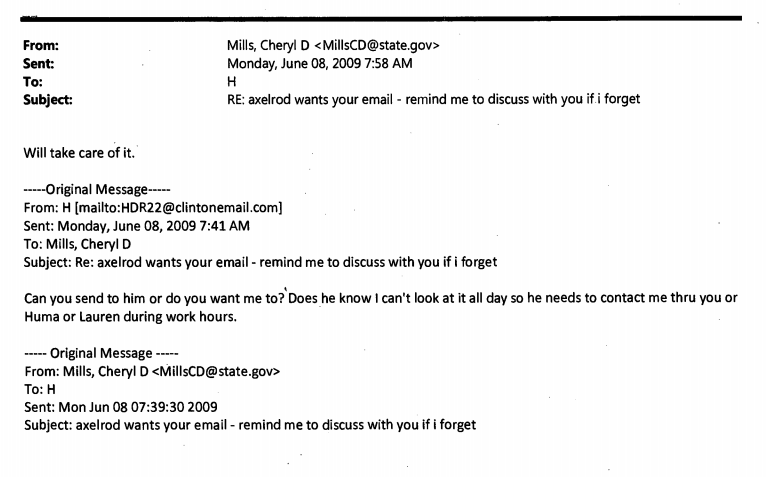 [Image via Shutterstock.com]
——
>>Follow Alex Griswold (@HashtagGriswold) on Twitter
Have a tip we should know? tips@mediaite.com